The grade boundaries for A-level exams set by the exam board Edexcel have been leaked online, a day ahead of the results being released.
The sharing of information flies in the face of a decision made by all exam boards last August to only make the grade boundaries for GCSE and A-level exams available to exam officers in schools and colleges.
In previous years the information had been published online and made publicly available 24 hours before results days.
The change of tack was said to be an effort to protect young people's mental health, by preventing pupils from looking up the grade boundaries online then taking to social media and attempting to predict their grades in heated discussions with their peers.
But documents revealing the grade boundaries for Edexcel exam papers this year, which should now only be accessible via the exam board's website with a login and password, are already being shared by students on Twitter.
Edexcel A Level 2018 maths grade boundaries #alevelresultsday2018 pic.twitter.com/VHlra0KIOe

— N'Golo ⭐️⭐️ (@KanteEdition) August 15, 2018
One young person begged for the "leaked" details using an crying emoji and praying hands, while another offered: "For those who wants to check out the Grade Boundaries and have a Heart Attack, here ya go." This user also published a link to a Google Drive containing documents detailing the grade boundaries for Edexcel AS and A level exams, BTECs and Advanced Extension Awards.
https://twitter.com/lulildiia/status/1029520311476215808
https://twitter.com/NaziaAfrin123/status/1029620200352768000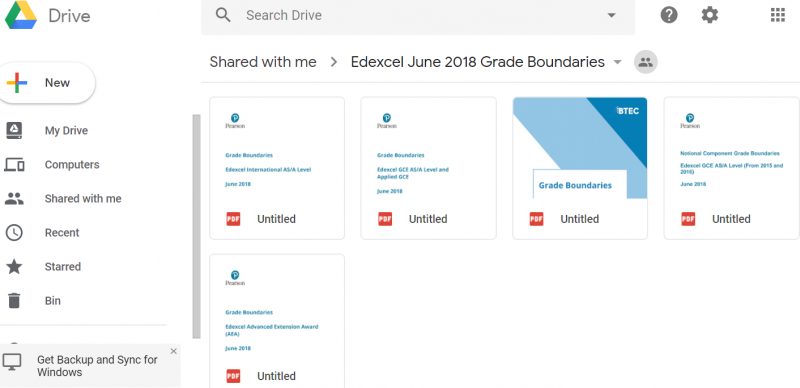 Another Twitter user condemned the leak saying: "So not only are @Edexcel incompetent enough to get the exam papers leaked just about every year, the grade boundaries have also been leaked. Get it together people is actually embarrassing now."
https://twitter.com/gf_thewig/status/1029671440730218496
Pearson, the education company that owns Edexcel, also found itself in the spotlight earlier this week when a number of newspapers reported that an Edexcel A-level maths exam paper had been leaked online. The company is reportedly investigating 30 pupils, while a further five have been disqualified. Schools Week understands a police investigation into the leak is also ongoing.
Commenting on the grade boundary information being shared, a spokesperson at Pearson explained to Schools Week that while the exam board had not made the information public itself, it was up to exam officers in schools as to whether they shared the details given to them with their pupils.
He said: "Following JCQ guidelines all boards share grade boundary information to schools and colleges one day in advance of the results day to help them prepare effectively. This practice enables teachers and school leaders to have the information needed to better support students and families on results day.
"We release these via a password protected website to avoid any unnecessary stress for students waiting for their results. It is disappointing that this information has been placed online."
The Joint Council for Qualifications has also been approached for comment.