An under-fire academy chief has launched a blistering attack on the government, previously unpublished letters have revealed.
The Durand Academy Trust last night published a series of letters on its website that its chair of governors Sir Greg Martin sent to the government, including former prime minister David Cameron, as part of a long-running funding feud.
The trust has been told the government will pull its funding next year, after it failed to comply with requirements relating to the complicated structure of the trust and its associated companies.
But Durand has vowed to challenge the termination in court.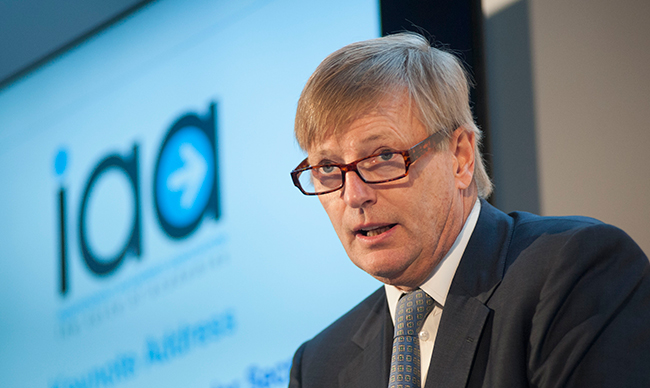 As part of its fightback, the trust released explosive letters, including one sent to David Cameron in April, in which Martin said he was "disappointed" that Lord Nash, academies minister, and Peter Lauener, chief executive of the Education Funding Agency (EFA), were in charge of an investigation into Durand's activities.
He said the trust was the victim of a campaign of "bullying and harassment instigated by Lord Nash and his sidekick Peter Lauener".
He also accused Lauener of "colluding" with Margaret Hodge MP, former chair of the public accounts committee, to "generate an image of wrongdoing" of Martin.
The former executive head at Durand was criticised by MPs when he appeared before the committee in January last year, when it emerged he was paid more than £400,000 in salary from the school and management fees from London Horizons, which runs the school's leisure facilities on a commercial basis.
Martin also claims that Hodge was incorrect to say "that I was running The Coterie [a dating agency] from the school and that it was registered at the school. This is simply not true."
Companies House records show Martin was a director of  The Coterie from September 2014 until his resignation in January 2015. He was one of four shareholders.
The dating agency was registered at Horizons Health and Fitness, in Liberty Street, Stockwell, south London. The "not-for-profit leisure and accommodation business", according to the school's website, was set up to "efficiently use the land owned by Durand".
Martin said in the letters: "What we have done, entirely correctly is to challenge unfair, unreasonable and false allegations and statements made by these various bodies."
He urged Cameron to intervene to "stop these unelected and hugely privileged people born with, as you would say, not one but two silver spoons in their mouths, denying our parents and pupils a chance to improve their life chances".
He also sent a similar request to new education secretary Justine Greening in July.
In a letter dated May 20, Martin also told former education secretary Nicky Morgan, that he had "sight of the Charity Commission report", despite an investigation into the Durand Education Trust – which owns land occupied by Durand Academy in Lambeth – still ongoing by the organisation.
A commission spokesperson said the "substantive part of the investigation has now completed and a report will be published soon". They added it was "standard practice to liaise with the charity in question regarding the draft of an inquiry report before its publication".
Martin, speaking to the Today show on Radio 4 this morning, said the EFA has "abused its power".
He also said the EFA instigated the Durand contracts knowing about the leisure centre and that the trust had followed required tender procedures.
The EFA has been approached for comment.
Save
Save