England needs to double the number of disadvantaged pupils who achieve the top GCSE grades in maths to catch up with the best-performing countries around the world, according to new Education Policy Institute (EPI) research.
Just one in 10 disadvantaged pupils in England achieve a grade 7, 8 or 9 in GCSE maths, while nearly twice as many reach an equivalent level in Singapore.
Four in 10 disadvantaged pupils are failing to even reach the new GCSE standard pass mark of a grade 4 in maths, research by Professors John Jerrim and Toby Greany at the UCL Institute of Education has revealed.
We cannot afford to miss out on the untapped potential of disadvantaged pupils
The study converted the latest results from the Programme for International Student Assessment (PISA) into GCSE grades, allowing for a direct comparison of pupil performance between England and other nations.
The researchers compared pupils eligible for free school meals (FSM) in England with disadvantaged pupils in other countries using PISA's economic, social and cultural status index.
The results showed that under the new numerical GCSE grades, the average maths result of pupils eligible for FSM in England is 3.8, just under the standard pass mark of 4.
Based on this analysis, England ranks 25th out of the 44 developed nations involved in the study.
England's scores were around a third of a grade lower in maths than other western nations, such as Estonia, Canada, the Netherlands and Ireland, and half a grade lower than Macao, Singapore, Hong Kong, Taiwan and Japan.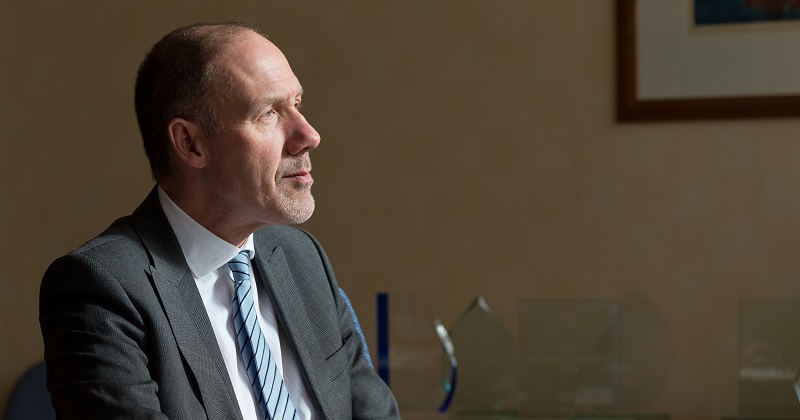 Not only was the performance of disadvantaged pupils weak in England, but there was also a significant gap of a whole grade between the maths results they achieved and the grades of their better-off peers.
In terms of this attainment gap in maths, England ranked 27th out of the 44 developed nations in the study.
Geoff Barton, the general secretary of the Association of School and College Leaders, said the greatest barrier to improving outcomes for disadvantaged students is the struggle to recruit teachers.
"It cannot be a coincidence that maths outcomes for disadvantaged pupils are the most concerning finding in this report given that teacher shortages are very severe in this subject," he said.
"The government missed its trainee teacher recruitment target for maths by more than 20 per cent last year – the fifth year in a row that it has fallen short."
The performance of disadvantaged pupils in England in reading was better than in maths, the research found. The country ranks 17th out of 44 for reading, with an average grade of 4.0 (a pass).
Canada, Finland, Estonia, Norway and Ireland all ranked higher than England in the performance of disadvantaged pupils in reading, scoring between 4.2 and 4.3.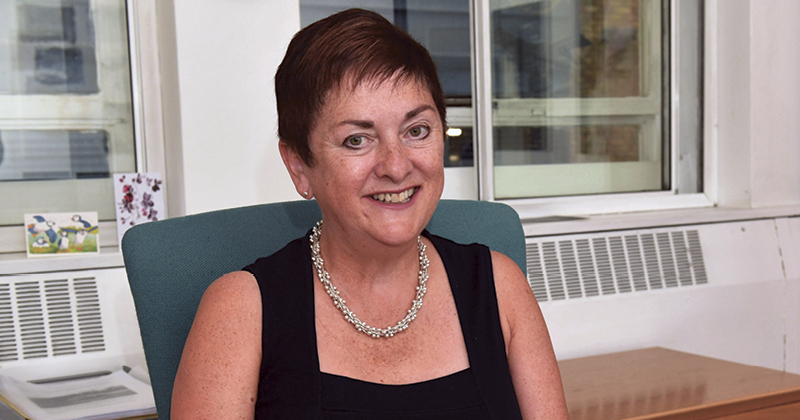 The gap between FSM pupils and their peers in reading in England was around three-quarters of a GCSE grade (0.76) – roughly the average of all other countries in the report.
Dr Mary Bousted, joint general secretary of the National Education Union, insisted the report's findings should be considered "a national scandal".
"We cannot afford to miss out on the untapped potential of disadvantaged pupils," she said.
"The government's inability to confront the harmful practice of ability grouping coupled with its desire to further expand selective schools will exacerbate the challenges highlighted in this report and further entrench educational disadvantage.
"Every child should have the opportunity to achieve well in all subjects, it's time for the government to work with us to build a better education system that works for every child, education professionals and the wider society."
A Department for Education spokesperson said the government's reforms are driving "real improvements in English schools", but acknowledged that "there is always more to do ".
"Our Social Mobility Action Plan set out measures to drive improvements in key skills including numeracy, targets areas that need the most support through our £72 million Opportunity Areas programme and builds on the almost £2.5 billion we provide each year to schools to help raise the attainment of disadvantaged pupils."