Almost half of academy leaders believe that the extra autonomy granted to academies has no positive impact in the classroom, according to new analysis by the Sutton Trust.
Thirty per cent of academy senior leaders who took part in a poll on the additional autonomy that comes from academy status said it had "no effect" at all in the classroom, while 18 per cent said it had a negative impact.
A further 10 per cent said they didn't know what effect the autonomy of academy schools had in the classroom, according to a poll of 143 academy leaders carried out by the National Foundation for Educational Research.
Academy leaders are sceptical about the benefits of their autonomy
Academies have greater autonomy than other state-funded schools over the curriculum, school budgets, admissions and teachers' pay.
But just 42 per cent of the academy leaders surveyed said the additional autonomy has a positive effect in their classrooms.
The proportion was even lower among classroom teachers. Twenty-one per cent of the 381 teachers surveyed thought additional autonomy had a positive impact in their classroom.
Among those who do see positives, freedom over the curriculum is the most popular advantage for both classroom teachers and senior leaders, at 56 per cent and 67 per cent respectively.
This was followed by more control over allocation of resources (54 per cent and 63 per cent), then more freedom to decide programmes and approaches to learning (45 per cent and 60 per cent).
Just seven per cent of teachers and six per cent of leaders said academies' freedom over teacher pay is a good thing.
Sir Peter Lampl, founder of the Sutton Trust and chairman of the Education Endowment Foundation (pictured below), said the polling showed that many academy leaders are "sceptical about the benefits of their autonomy".
"The focus should not be on school structures but on improving the quality of teaching in schools," he said.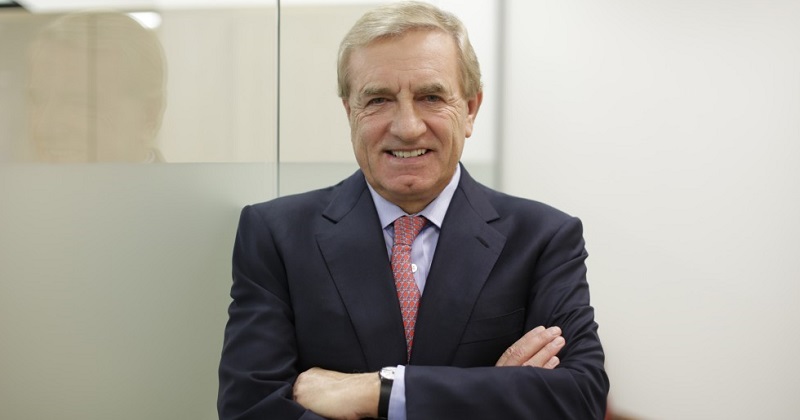 "The evidence from work by the Sutton Trust and by the Education Endowment Foundation shows overwhelming that improving quality of teaching is the key to boosting standards for all pupils and disadvantaged pupils in particular."
Among staff working in schools without academy status, only 10 per cent of senior leaders and seven per cent of teachers think the extra autonomy has a beneficial effect in the classroom.
The National Education Union has argued repeatedly for the government to reconsider its programme of academisation.
Kevin Courtney, the union's joint general secretary, accused the government of pursuing "a reckless and evidence-free policy of academisation of schools" at the NUT section's conference in Brighton on March 31.
"The NEU is demanding that schools are returned to their local authority family of schools," he said. "This is the only way to restore the public service ethos in education, guarantee a high-quality education for all children and young people in England's schools, and ensure the accountability and public probity that parents and communities are entitled to expect of their education service."
The NFER polling is published today to coincide with a Sutton Trust summit in New York, which will be attended by speakers including Justine Greening, the former education secretary. It will cover topics such as the role of school structural reform and accountability.
Plugging gaps with the pupil premium
Schools are increasingly using the pupil premium to plug funding gaps fuelled by real-terms spending cuts, new analysis by the Sutton Trust has revealed.
Thirty-four per cent of senior leaders admitted using it in this way, in a poll carried out by the National Foundation for Educational Research (NFER).
According to the Sutton Trust's analysis of the survey, this represents an increase on last year, when 30 per cent gave the same response.
At secondary level, 74 per cent of school leaders said their schools had been forced to cut teachers over the last year due to tight budgets, with a similar proportion saying the same about teaching assistants.
Staff cuts were lower at primaries, where 24 per cent of leaders said they had cut back on teachers, though 60 per cent said teaching assistants had fallen foul of funding shortages.
Another worrying finding showed that 48 per cent of senior leaders in secondary schools had limited subject choices at GCSE for financial reasons, while 43 per cent had reduced the options at A-level.
IT equipment was cut by 61 per cent of secondary school leaders and 44 per cent of primary leaders, while 46 per cent of primary leaders and 38 per cent of secondary leaders said their schools had foregone trips or outings.