Campaigners are celebrating a government U-turn after the Department for Education said it will "consider" introducing a British sign language GCSE before 2022.
Nick Gibb, the schools minister, has announced that the government could make "an exception" to its rule preventing the creation of any new GCSEs before the next election, providing the new course meets "rigorous standards".
The National Deaf Children's Society (NDCS) has announced that the "dream" of a BSL GCSE is "an important step closer to becoming a reality" after a major concession by Gibb, which followed threats of a legal challenge by the family of a 12-year-old deaf pupil.
In May, the schools minister said the government was "open to considering" a BSL GCSE "for possible introduction in the longer term", but insisted there were no plans to do so until after the next election, scheduled for 2022, "to allow schools a period of stability".
However, the campaign launched by the family of 12-year-old Daniel Jillings (pictured) has prompted a change of heart.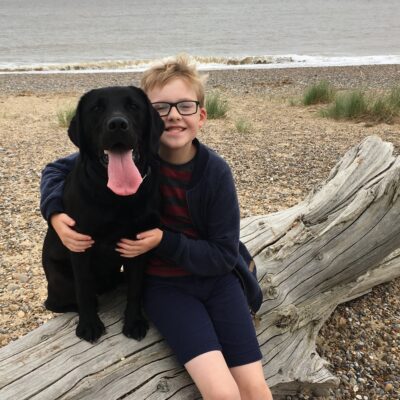 Daniel's family, from Lowestoft in Suffolk, raised thousands of pounds through an online crowdfunding appeal after they decided to fight for his right to take the exam with his other GCSEs in less than four years' time.
Following a submission from the family's legal team, Gibb said the government would "consider any proposals" put forward for a BSL GCSE, and added any new GCSE would need to meet "rigorous standards".
"If these expectations are met and a BSL GCSE is ready to be introduced, we will then consider whether to make an exception to our general rule that there should be no new GCSEs in this parliament."
A parliamentary debate was held on the subject in March, after over 32,500 people signed a petition to make BSL part of the national curriculum.
During the debate, Gibb warned that a "huge number of steps would have to be gone through" in order to gain GCSE accreditation for the current BSL qualifications.
Although a pilot BSL GCSE has been prepared by the exam board Signature, it had not been put through the "rigorous process" to accredit GCSEs or subjected to Ofqual's assessment criteria.
Steve Haines, director of policy and campaigns at NDCS, said allowing deaf children to learn their first language at school is a "vital move towards genuine equality", and called for the DfE and Ofqual to "do everything they can to work with exam bodies to develop this GCSE as soon as possible".
"We need a proactive, positive attitude from the government," he said. "Anything less is a complete dereliction of duty."
A survey of more than 2,000 young people, 700 of whom are deaf, carried out by the NDCS and Signature last year showed that 91 per cent wanted to learn sign language and 92 per cent thought schools should offer a BSL GCSE.
Daniel's mum, Ann Jillings, said the reaction to their campaign had been "overwhelming" and the family had taken up the fight to ensure deaf children are "given the same opportunities as other pupils".
"We are so pleased that the government finally appears to be recognising how big an issue this is and the announcement is another hurdle cleared," she said.
Alex Rook, who represents the family for Irwin Mitchell, said the announcement is "a  major turning point and hopefully paves the way so children such as Daniel have access to the education they deserve."