DfE to underwrite salary for free school 'heads in waiting' – and could even employ them in department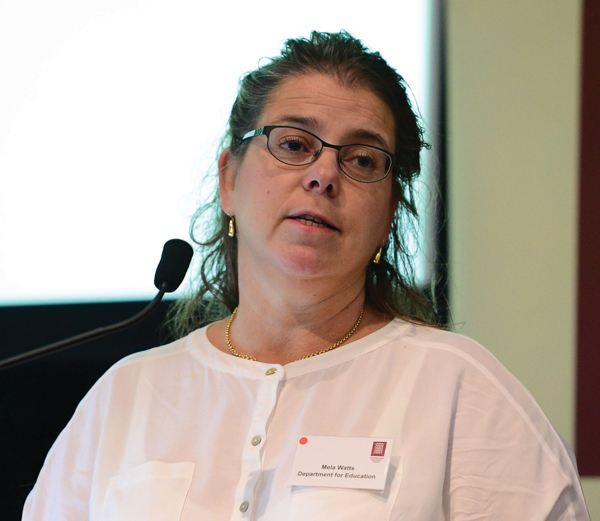 The Department for Education has published a pledge to support the founding of new free schools by underwriting the salary of new principals while they help set it up.
In a letter sent to trusts, published today, the government said it would underwrite the salary of principal designates to give them the "security they need to resign from their current posts".
Mela Watts, the DfE's free schools group director, the move was critical to securing high-quality leaders who are "critical" to the success of free schools but are sometimes put off from taking a position in case a free school fails to go ahead as planned – and they lose their job.
Schools Week understands that underwriting the salaries of principal designates is already in place, but the letter from Watts sets out formal criteria – rather than being decided on a case-by-case basis by officials. The letter also reveals the DfE would consider paying the salary directly to principals.
But it adds that if the free school is deferred or cancelled, any principal designate "may be required to take on additional work for the department [of education]" while their salary is being underwritten.
The letter does not state what sort of work this could entail, but Schools Week understands it could involve principals being asked to help out in other free school projects.
Watts also states the department may consider extending the scheme to "essential" teaching staff in "exceptional circumstances", and that the rule also applies to university technical colleges and studio schools.
Unfair cash boost for free schools
The announcement is likely to further rile critics who will claim it is another unfair cash boost for free schools.
Schools Week revealed earlier this month how the government had overfunded free schools, but allowed some to defer paying the money back – despite no such deals for other school types.
The underwritten salary also includes additional costs such as employer pension contributions and national insurance.
But Watts outlined several caveats to the funding. The department will only pay the salary for up to two academic terms, and a pay cap will be agreed on a "case-by-case basis".
The free school must also have an opening date formally agreed in writing, and state in the contract should the principal become "underemployed" they would take on other work for the department.
If the free school does not go ahead, the principal designate is required to take "all reasonable steps" to seek alternative employment. If they do, the department will deduct the value of that remuneration from their payments to the principal.
The letter also comes on the final day before purdah starts – a period of time before elections where public bodies have to act in a politcally neutral manner.
Schools Week has previously reported that this has delaying funding agreements for new schools being signed – and publication of the letter now may be seen as a sign of support for any free schools still waiting for sign off on funding or sites.