The government has committed to monitoring how happy school staff are, and will publish findings alongside a new wellbeing charter.
The Department for Education has committed to implementing all seven recommendations put forward by the expert group on education staff wellbeing (see below).
That includes pledges to measure the wellbeing of staff at regular intervals and publish the findings, integrate wellbeing into the department's schools workload policy test and improve access to online mental health resources.
The department has also committed to publishing a wellbeing charter that will set out commitments for educators on actions they can take to boost staff mental health.
However, schools minister Nick Gibb said schools and employers would only be asked to "sign up to voluntarily".
He added: "It would not be an accredited 'Kitemark' or an accountability tool, but would act as a public pledge from employers and government."
Through the charter, the DfE hopes to encourage schools to measure the wellbeing of their staff and respond to findings locally. They will include access to "possible metrics" for use at school level in resources to be published online.
Gibb said officials will now work with the advisory group and others in the sector to "develop, test and launch" the charter later this year.
Meanwhile, the department will begin to "explore options for integrating measurements of wellbeing" with their own research on workload and will publish the findings at national level.
The department said this is a similar, but longer-term commitment to its promise on monitoring workload in schools, which will start in 2021. The government was criticised after publication of its first workload survey, which showed teachers worked on average 11 hours a day, was delayed.
Alongside the wellbeing commitments, the department will fund a £95,000 pilot project with education charity the Education Support Partnership (ESP) to provide online peer-support and telephone supervision from experts to around 250 school leaders.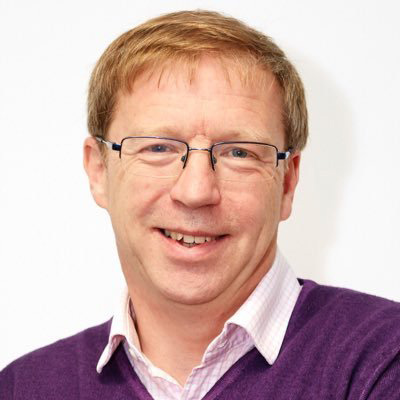 In May last year, ESP revealed the number of education staff calling its counselling helpline for emotional support had risen by over a quarter in the last 12 months, reaching a record high.
The 2017-18 labour force survey found that teaching was one of three professions with the highest reports of stress and depression.
Paul Farmer, chief executive of mental health charity Mind, who led the advisory panel, said the announcement was a "welcome first step" that "will be the start of a sincere commitment to address issues like stress and other mental health problems … helping make sure we build a fairer and kinder working and learning environment for everyone".
"What is most important is that concrete action comes out of this when it comes to making sure mental health and wellbeing are prioritised within our education system."
As more pupils return to the classroom amid the coronavirus pandemic, the DfE has announced grants totaling more than £750,000 for charities to help "hundreds of schools and colleges build relationships between pupils, boost their resilience, and continue to tackle bullying both in person and online".
But Gibb added: "I recognise that these recommendations are the start of a long-term collaborative process. The evidence is clear that wellbeing relies on a combination of other factors, so we will need to monitor and review progress periodically."
The wellbeing advisory group's 7 recommendations
1. Set the Direction: Work with the sector to develop a wellbeing charter for all education staff. This should capture the main conclusions of the Group's work, as well setting out expectations, roles and responsibilities. The charter should have full ministerial backing.
2. Improve Access: Launch a project to improve online access to resources relevant to teacher wellbeing and mental health
3. Evaluate Staff Wellbeing: Measure the wellbeing of staff at regular intervals, and publish findings. DfE should commit to reviewing the impact of its approach at regular intervals.
4. Design-In (i): Integrate wellbeing into its schools workload policy test and encourage schools and colleges to build staff wellbeing strategies into their structures.
5. Design-In (ii): Embed staff wellbeing into any relevant training, standards and guidance for which it has responsibility.
6.Send the Message: Build staff wellbeing and mental health into its wider communications strategy around tackling stigma and recruitment and retention, linking to existing campaigns in the third sector.
7. Clarify and Confirm Requirements: Work with the Health and Safety Executive and Ofsted to clarify and confirm employers' regulatory responsibilities around wellbeing (this should be articulated in the new charter).