The number of education staff calling a counselling helpline for emotional support has risen by over a quarter to a new record high.
Counsellors at the Education Support Partnership dealt with 9,615 cases between April last year and March this year – a 28 per cent rise on the 7,507 calls dealt with in 2016-17.
It marks the largest number of calls taken in a single year in the charity's history.
Helpline cases relating to workplace stress this year grew by 49 per cent compared to 2017-18. Nearly three-fifths of the cases involved staff who have been working in education for fewer than five years.
The vast majority of callers only get in touch when they are in crisis
The number of callers who were clinically assessed to be at risk of suicide also rose to 561 this year, up from 357 in 2017-18.
Sinéad McBrearty, chief executive of the Education Support Partnership, said: "We can see a steep rise in teachers struggling to maintain good wellbeing and mental health in extremely challenging times in the profession.
"It is striking that teachers are not asking for help at the first, or even second, sign of difficulty. The vast majority of callers only get in touch when they are in crisis."
The findings formed part of ESP's annual helpline report, published today. The charity is dedicated to improving the wellbeing and mental health of the whole education workforce.
Nearly three-quarters of callers this year were classroom teachers. A total of 46 per cent were from the primary sector, with a third coming from staff in secondary schools.
The majority of callers cited anxiety/panic over their roles (3,451 this year, up from 2,156) and low mood (883 this year, up from 799).
Education secretary Damian Hinds set up a teacher wellbeing advisory panel in March. Led by Paul Farmer, chief executive of mental health charity Mind, the group will look at how "teachers and school leaders can be better supported to deal with the pressures of the job".
Hinds told school leaders in March: "As a society there is a much greater level of understanding about mental health and wellbeing, and it is something many of you raise with me when I visit your schools.
"Whilst those conversations are focused on supporting your students, I'm clear that your wellbeing is also something we need to prioritise."
A survey by teaching union NASUWT found that 85 per cent of teachers have had trouble sleeping, 77 per cent have experienced anxiety and 30 per cent have turned to medication because of their job.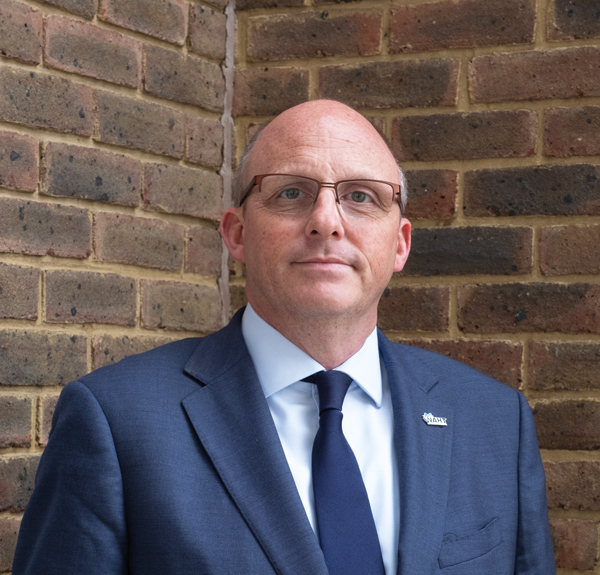 Paul Whiteman, general secretary of school leaders' union NAHT (pictured), said the findings were "concerning".
"Teachers and school leaders are increasingly being asked to do more with less, as the pressures of high-stakes accountability, the funding crisis, and heavy workloads bear down," he added.
"We have a serious issue with retention – we can't afford to lose teachers to stress."
ESP has urged the government to provide clarity over plans to embed efficacy, resilience and emotional intelligence into training under the new early career framework.
The charity has also called on schools to get regular feedback from staff on their mental wellbeing and improve signposting to its free helpline.
A DfE spokesperson said: "We want every child to be taught by great teachers who have the time, freedom and support to do what they do best – inspire the next generation.
"Where staff are struggling we trust headteachers to take action to tackle the causes of stress and ensure they have the support they need."
To access ESP's free and confidential helpline call 08000 562 561. It's available to teachers, lecturers and staff in education in the UK.