Twenty-one more free schools have been approved under wave 14 of the programme, which is again dominated by multi-academy trusts.
Ministers have announced the first successful free school projects since June 2019. It follows substantial delays to the application process launched two years ago.
Wave 14 was first launched in January 2019 by former education secretary Damian Hinds, and applications were supposed to open in the spring of that year with a deadline of September 30.
However, despite the publication of detailed guidance for applicants in April 2019, the application process never actually opened, and a deadline extension until November 11 was announced. Prime minister Boris Johnson then re-launched the wave of applications in September 2019.
Like the previous wave, applicants to wave 14 were required to demonstrate a "basic need" for places in their area, as well as evidence that their school would serve an area of educational underperformance. Applicants with existing schools also had to demonstrate a "strong educational track record".
The government said 10 of the 21 schools approved today were in "some of the most deprived areas".
Established MATs are main free schools winners – again
Almost all of the approved bids are from established multi-academy trusts. It follows a shift over time from the original idea that free schools be set up by pioneering educationalists and parents.
Successful applicants this time include some large and influential trusts including Star Academies, which has seen two bids approved, and the Unity Schools Partnership, run by former regional schools commissioner Dr Tim Coulson, which has had one bid nodded through.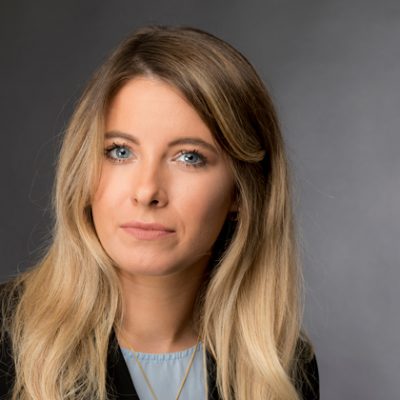 Other prominent MATs with bids approved in this round include the Truro & Penwith Academy Trust, which already runs 28 schools, The Spencer Academies Trust, which runs 22, and the Dixons Academies Trust, which has 12.
The only non-MATs to have had bids approved are Southfield School, The Crypt School and The Northampton Free School Trust, which are all currently single-academy trusts.
Unity Howard, director of the New Schools Network, which lobbies on behalf of free schools and helps would-be sponsors with their bids, said the announcement was fantastic news for communities across the country".
"The groups planning these new free schools should be proud today; the free school application process is demanding, and this year they have dealt with additional uncertainties owing to the pandemic."
The DfE said the announcement "reflects the government's continued commitment to the free school programme", adding that 558 free schools had already opened nationwide to date.
However, it comes after the Conservatives' 2019 manifesto included no specific commitment for the number of free schools that would be built.
The 2015 manifesto included a pledge to open at least 500 new free schools by 2020. That was superseded in 2017 by a promise to open at least 100 a year.
Wave 14 free schools: The full list
Here are the 21 free school projects approved today, with their local authority area and sponsor
Austin Park Primary Academy, Worcestershire
Victoria Academies Trust
Beacon Secondary Academy, Gloucestershire
Cotswold Beacon Academy Trust
Caderton Primary Academy, Oldham
The Harmony Trust Ltd
Chapelfield Primary School, Kent
Chancery Education Trust
Dixons Manchester Academy (Secondary)
Dixons Academies Trust Ltd
Hanwood Park School for Boys, Northamptonshire (Secondary)
Southfield School
Infinity Park Spencer Academy, Derbyshire (Secondary)
The Spencer Academies Trust
Kings Leadership Academy Farnworth, Bolton (Secondary)
The Great Schools Trust
Kings Leadership Walton, Liverpool (Secondary)
The Great Schools Trust
Perranporth Secondary School, Cornwall (Secondary)
Truro & Penwith Academy Trust
Rugeley John Taylor School, Staffordshire (All-through)
John Taylor MAT
SGS Parkfield School, South Gloucestershire (Secondary)
South Gloucestershire and Stroud Academy Trust
Star Leadership Academy Wolverhampton (Secondary)
Star Academies
Star Leadership Bury (Secondary)
Star Academies
The Avenue CofE Primary School, Derbyshire
Derby Diocesan Academy Trust
The Wheatridge Primary School, Gloucestershire
The Crypt School
Trinity Academy Brighouse, Calderdale (Secondary)
Trinity MAT
Unity Romford Primary School, Havering
Unity Schools Partnership
Wisbech Free School, Cambridgeshire (Secondary)
The Brooke Weston Trust
Wootton Park (Hardingstone), Northamptonshire (Secondary)
The Northampton Free School Trust
XP Gateshead (Secondary)
XP School Trust Limited