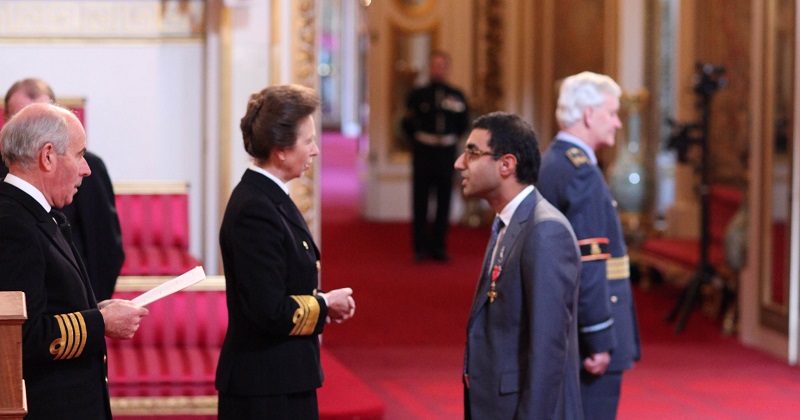 The Department for Education has appointed Emran Mian, the director of the Social Market Foundation think tank and a critic of grammar schools, as its new head of strategy.
Mian will take up the post of director of strategy and social mobility next year, filling a void left by the department's former strategy boss Tom Shinner, who moved to the new Brexit department.
He has spent three and a half years as head of the SMF, and previously served in various government roles, including as director of strategy at the now-defunct Department for Business, Innovation and Skills and as executive director for the governance reform and partnerships unit at the Cabinet Office.
The addition of the 'social mobility' element of the job title suggests Mian will be heavily involved in the government's grammar schools proposals, despite having written about their weaknesses in the past.
In a blog for the SMF in August, Mian warned that grammar schools did not create "ladders of opportunity for bright young people from working class backgrounds", and highlighted "international evidence that selective school systems create social segregation".
"We know that grammar schools disproportionately select young people from more advantaged backgrounds," he wrote, "but the problem is deeper than that".
Mian accepted that changes to the admissions code to require grammars to admit a proportion of poorer pupils, similar to proposals made by the government, would end the 'postcode lottery' of wealthy parents being more able to move near grammar schools – but also said such a move would be an example of "social engineering",
He also said other policies such as "parents paying for private tuition, the growth in independent schools and the work of Teach First" could also be described as social engineering.
"Societies are engineered," he said. "They are not the product of an immaculate conception."
In the same blog, Mian admitted that grammar schools presented a "big challenge" for Justine Greening.
"Moving the dial on social mobility in a significant way will require bold measures that critics will immediately call social engineering – there's no doubt."