Just two years ago The Weald School was lauded as an example of financial efficiency by the Education Skills and Funding Agency.
Tomorrow its headteacher will march on Downing Street to deliver a letter to chancellor Phillip Hammond protesting against school funding cuts.
"I am the poster boy on efficiency for the Department for Education," said Peter Woodman. "If you look up curriculum financial efficiency on the DfE website – my school is there, I am that person."
Woodman – who has spent the past two years advising other heads on finding efficiencies – says there's nothing left to cut at the maintained secondary school in West Sussex where he has been headteacher for 10 years.
"We've done everything we can. You try and spend less, but you just get to a point where people can't cope with teaching any more. Our rooms will not take more than 32."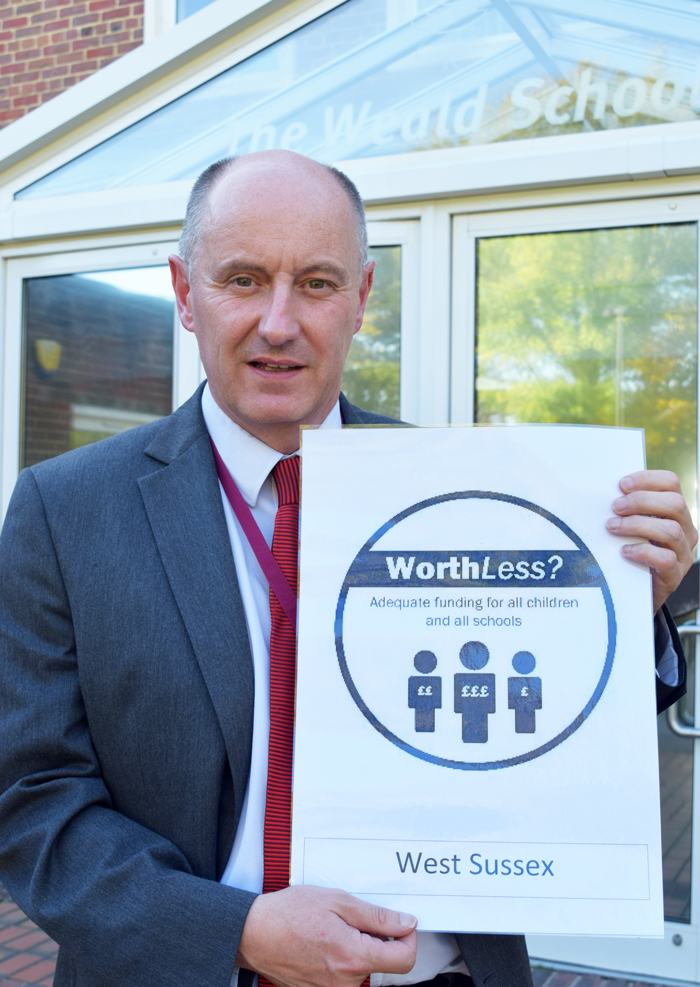 Over a thousand heads will be joining the march on No 11, according to organiser Jules White, head of Tanbridge House school in Horsham.
Their demands include "adequate" funding for all schools and a reversal of the "real-terms cuts", an immediate cash injection for the high needs block, and improved post-16 funding.
There has been speculation over how the DfE might react, having updated its employment guidance two weeks ago to include a prohibition on school resources being used for political purposes.
"If standing up for your kids and saying when something is wrong is political, well, that will muffle everything," said Woodman. "That would be a huge tragedy if we live in some dystopian society when big brother is watching and you're not allowed to say when something is wrong. We're not in that position, I hope."
Graham Burns, partner at Stone King LLP, said: "Provided the headteachers are there with the consent of their employer, then no disciplinary issue will arise. We also do not consider that this would amount to serious professional misconduct."
The DfE insists there is more money going into schools than ever before. "It's rising to a record £43.5 billion by 2020 – 50 per cent more in real terms per pupil than in 2000," it said.
A recent Institute for Fiscal Studies report disputed this claim, calculating an eight per cent drop in overall school funding between 2009–10 and 2017–18, once cuts to school sixth form spending (25 per cent) and local authority spending (55 per cent) were factored in. Local authority services include home-to-school transport, additional support for pupils with special educational needs, and central administration.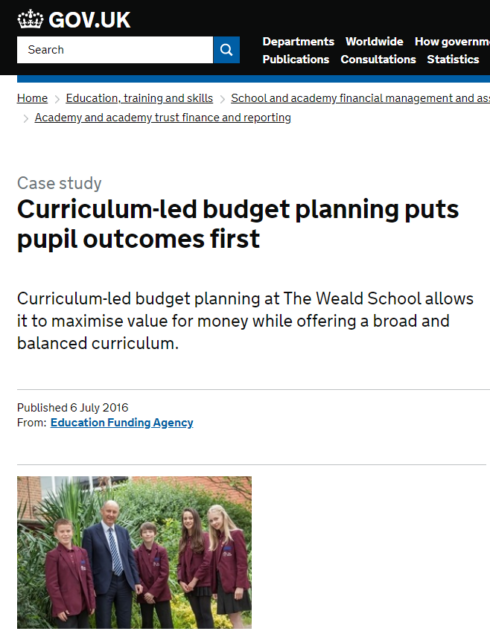 A DfE spokesperson said: "We know that we are asking schools to do more, which is why we are helping them to reduce the £10 billion spent each year on non-staffing costs, providing government-backed deals for things like printers and energy suppliers that are helping to save millions of pounds."
Sean Maher, headmaster of Richard Challoner School in Kingston upon Thames, says these measures aren't enough.
"That's an insult on every level. The sort of efficiencies they're talking about, I'd say there's £2-3000 across the school – that's a drop in the ocean. To even mention that is so out of touch with the reality of what's going on in schools, that it's frightening."
Maher insists if they could see any solution other than a government cash injection, they would take it.
"We are not people who take to uprising and revolt," he said. "We're people who care about our communities. We don't want to be marching on Downing Street, we want to be in our schools, working with children."