The government has claimed that Brexit hampered its monitoring of efforts to make grammar schools more inclusive, after admitting that the proportion of poorer pupils attending them rose by less than a percentage point in five years.
To blame the pandemic for disrupting the work of widening access to grammar schools is poor
Department for Education data shows that, as of January 2020, 7.5 per cent of grammar school pupils had been eligible for free school meals over the previous six years. In January 2015, that figure was 6.9 per cent. The national rate is over 20 per cent.
The DfE launched a £50 million-a-year selective school expansion fund in 2018. In exchange for expansion cash, schools had to put a plan in place to admit more poor pupils.
But Schools Week revealed last year that just 77 additional pupil premium places had been created in 14 of the 16 schools first awarded expansion money, despite the number of overall places in the same schools increasing by 367.
Also in 2018, the DfE signed a memorandum of understanding with the Grammar School Heads' Association (GSHA), which included an agreement to report progress towards an "upwards trend of numbers of disadvantaged children being admitted to selective schools".
But minutes obtained by Comprehensive Future show that only five meetings about the MOU have taken place, with little progress data shared.
The DfE claimed its meetings had been "interrupted by the need to reprioritise activity towards delivering Brexit and supporting the schools sector on Covid-19".
Poorer pupil figures 'shocking'
Comprehensive Future chair Dr Nuala Burgess said the latest figure for poorer pupils was "shocking" given "how much money has been thrown at selective schools to encourage outreach and widening access work".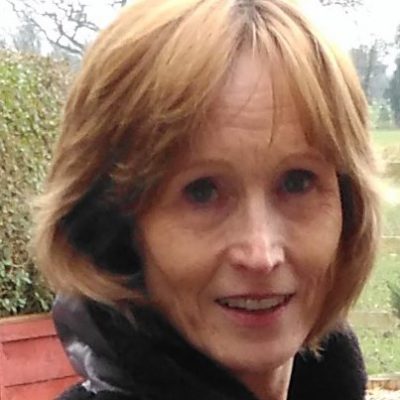 She added: "It seems clear that the DfE takes little interest in this work, and to blame the pandemic for disrupting the work of widening access to grammar schools is poor."
Dr Mark Fenton, chief executive of the GSHA, acknowledged that meetings had been "a bit start-stop on the DfE's part", but said efforts by schools to become more inclusive had carried on "regardless".
Fenton admitted that his organisation did not collect data on its members' pupil premium rates "since it's better to use official data collected through the annual school census", and had not been asked to do so by the DfE.
But he cautioned against comparing grammar schools' overall pupil premium rate with the national figure "since pupil premium children are not evenly distributed across the country".
Meeting minutes do offer some examples of how grammar schools have changed their systems. Some have moved the admissions test to weekdays, while others have reduced the pass mark for disadvantaged pupils.
Fenton said grammar school intakes were getting "ever closer to matching the profile of their local area, but we are working to overcome deep-seated issues which begin years before children get anywhere near applying".
Grammar schools turn to 'test familiarisation' scheme
The minutes also reveal that 29 grammars are now using an online "test familiarisation" programme hosted by software company Frog Education.
The pilot project, paid for by the GSHA, provides a portal and materials to get poorer pupils used to the test format and types of questions. The annual cost is £750 per school, with unlimited access for between 100 and 150 disadvantaged children per year.
The GSHA insisted that the familiarisation programme was not the same as tutoring, but Burgess said she was not convinced. "It begs the question: when does 'familiarisation' become 'tuition'?" she asked.
"If 10 hours' practice is good, isn't there even more advantage for anyone who can pay for 15 hours, 20 hours or more?"
But Steve Holt from Frog Education told Schools Week the system was designed only to be used by disadvantaged children, and could not be accessed by paying customers.
Tim Harris, head of Colyton Grammar School in Devon, said the programme had contributed to an increase in the proportion of pupil premium children at the school from below 4 per cent to 9.2 per cent in five years.
He said the approach was not about tutoring, but rather "demystifying the entrance tests and the nature of the kind of school, making people realise that this is a school for everybody".
The GSHA hopes to extend the programme to all its members.
The DfE said it hadn't asked the GSHA to provide data on disadvantaged pupil attendance as this was already available through the census. It also said the information shared by grammar schools during the meetings was "consistent" with the terms of the MOU.