A top civil servant has defended his department's record on gender equality after it was revealed women staff earnt £3,000 less than men.
Permanent secretary Chris Wormald (pictured above) was challenged on his department's record at an education committee hearing this morning into financial management.
It was revealed earlier this week that women working in the department were paid an average of £3,000 a year less per year than men.
Male civil servants earnt £22.30 an hour on average, compared to £20.54 for women – although that gap has closed slightly over the past few years.
Education secretary Nicky Morgan in a speech to celebrate International Women's Day yesterday said "we know that women remain badly underrepresented across many walks of life".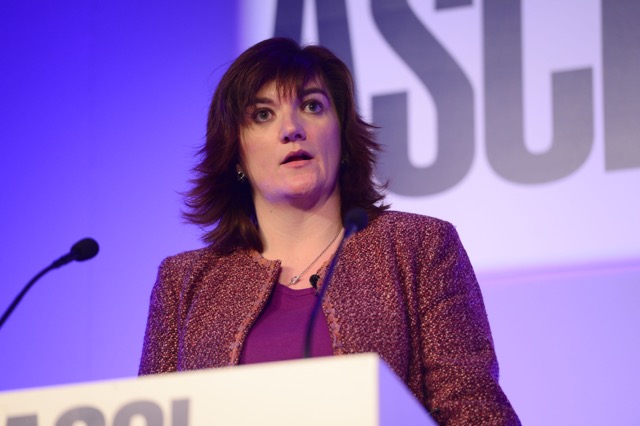 Ms Morgan, also equalities minister, added: "We need our young people to view women who are running the show as the norm, not the exception!"
But defending the department's gender record today, Mr Wormald said: "We are still, and this explains some of our remaining gender pay gap, not representative at the top of the entire organisation."
Mr Wormald said in January women made up 48 per cent of senior civil service positions and 46 per cent of posts at director level and above.
He also said only five of the 19 board members (26 per cent) are women – which falls short of the government's target to ensure at least a third of boards at leading organisations are held by women.
Catherine McKinnell MP, who asked the original question, asked Mr Wormald was his department was doing to address this.
He said a new diversity plan was introduced in September, which included training for all staff on how to avoid unconscious bias.
We have a very good story on gender
He also said the department is trialling name-blind promotion panels, adding: "There are no magic bullets. Partly it is about how we develop and support talent, and how we're changing our procedures and policies to eliminate bias."
But he added: "We have a very good story on gender. We are more concerned about ethnic minority representation and disabled staff. Those numbers are not as good. We aim to improve diversity on all counts."
Labour MP Lucy Powell, the shadow education secretary, said on Monday the pay gap is "deeply embarrassing" for Ms Morgan.
"If Nicky Morgan is unable to tackle the gender pay gap in her own department for women, what can she do?"
A DfE spokesperson said figures show the gender pay gap is closing, but said there is always more to do.