The government has ended an annual £2,300 grant to help small infant schools fund free meals for their pupils – despite some already making a loss to feed their children.
The Department for Education (DfE) posted an update to its universal infant free school meals (UIFSM) website page at 4.25pm on Friday prompting the revelation that extra funding for small schools had been discontinued.
Schools with 150 or fewer pupils were this year given £2,300 to help deliver the government's flagship policy of free meals for all children in their first three years at school.
The grant had already fallen from the minimum £3,000 handed out the previous year.
The DfE said it has "always been clear" the funding was temporary to help "small schools put their meal services on a more sustainable footing".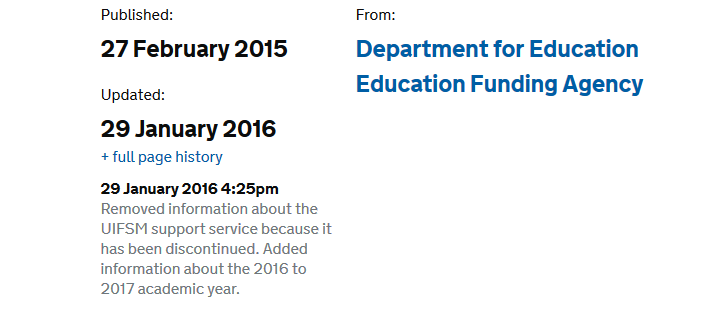 But the news comes despite a taskforce – set up to help small schools deliver the government policy – stressing the importance of the additional funding.
They recommended: "Without any additional subsidy, this [offering free school meals] would lead to an annual loss."
Some schools are reportedly diverting cash from their teaching and learning budgets to plug the gap.
Neil Short, an education consultant and chair of the National Association for Small Schools, told Schools Week: "Many small schools are already vulnerable – one or two I've spoken to are considering redundancies."
Schools Week also revealed last month that the government is suppressing the publication of a report on the financial viability of providing the free meals in small schools.
Andy Jolley, a former school governor and blogger who commonly highlights the problem of UIFSM for small schools, added: "Schools are already dealing with extremely tight budgets. This will have a devastating effect on some of these small schools."
He was also critical of how the department "quietly" slipped out the news.
This will have a devastating effect on some of these small school
One business manager at a small primary school did not know the grant had been cut, when contacted by Schools Week.
It is the latest example of the DfE scaling back its free school meals funding. In August Schools Week revealed the department had pulled funding for two projects to transform school dinners at more than 400 schools.
A DfE spokesperson said the department has provided more than £32.5 million extra as part of the pledge over two years.
Small schools can also access a recently published toolkit of advice.
"We know that schools around the country used the funding to rise to the challenge and are providing hot meals to infants at lunchtime, something that has been proven to aid concentration and attainment and is part of our drive for educational excellence everywhere."