Pupils should be able to choose between computer science and design and technology as part of the EBacc, almost 90 MPs have said in a letter to the government.
Conservative MP Michelle Donelan has secured the support of 87 MPs for a change which would allow schools to offer GCSE design and technology as a science option within the EBacc.
Although schools are free to offer subjects outside the five "core" EBacc areas of maths, English, science, languages and a choice between history and geography, the government's focus on those disciplines is leading many schools to encourage pupils to take additional science, maths and humanities qualifications to boost their results – to the detriment of more applied and creative subjects.
The letter, which has been sent to the new prime minister Theresa May and education secretary Justine Greening, calls for design and technology to be given the same status in the EBacc as computer science, which was upgraded from ICT to reflect its importance in today's industries.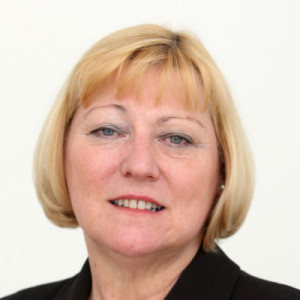 Signatories to the letter include several members of the education committee, including its chair Neil Carmichael, along with business committee chair Iain Wright, senior Conservative MP Sir Gerald Howarth, Labour stalwart Keith Vaz and the former shadow education minister Pat Glass.
Donelan, the MP for Chippenham and a member of the education committee, told Schools Week that headteachers were struggling to find design and technology teachers because the subject no longer felt valued, while others were dropping it entirely in favour of a more academic curriculum.
But she dismissed parallels between her campaign and a separate bid to try to get creative subjects like art, music and drama included in the EBacc, claiming the need for the inclusion of design and technology was based on a the growing skills gap, particularly in engineering.
"I have visited more than 100 businesses since I was elected, and the key message they are talking about is the lack of skills. We are still suffering from stereotypes about STEM subjects, and the only way to address that is to give people a taster [at GCSE]."
According to MPs, the UK faces an annual shortage of 69,000 trained engineers, while just 6 per cent of the country's engineering workforce is female, but a problem of perception has led to poor take-up of the design and technology GCSE.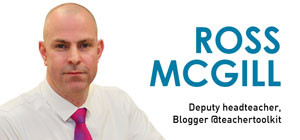 They also claim there is a 57 per cent shortfall in the recruitment of trainee design and technology teachers, meaning 1,200 fewer secondary DT teachers are in the system than will be needed from September and "one in three schools will be a teacher short".
Donelan, who has led and contributed to debates in parliament on the issue, said she was hoping for a positive response from Greening, whose predecessor Nicky Morgan she described as having "seen the merit" in a change to the rules.
But despite the groundswell of support from MPs, Donelan ruled out using a parliamentary mechanism such as a private members bill or 10-minute rule motion, which could force a vote in parliament if her efforts with the government are unsuccessful.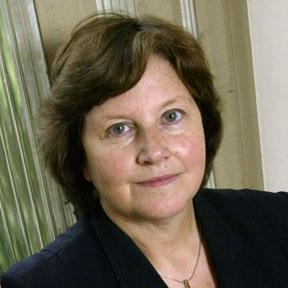 "There are a lot of ways to do it, but a lot of them are smoke and mirrors," she said. "The reality is most private members' bills don't get through [parliament], and I'm not eligible for one anyway. This isn't about me showing people that I'm trying to do something, I actually want to get it done."
The bid also has the backing of the Design and Technology Association, the James Dyson Foundation and the Royal Academy of Engineering, which has warned of a "real shortage of engineering skills" in England.
Professor Ann Dowling, president of the academy, said it was "vital" that schools offered a "broad curriculum that develops not only subject knowledge in young people, but also a wide range of the practical, creative and problem solving skills that engineering depends on".
"Contrary to current perceptions, the new design and technology GCSE develops a variety of high-level skills such as critical thinking, judgement, evaluation, and the synthesis of ideas," she said.
"This is exactly the type of thinking that engineering demands and is vital for innovation and future growth."
A government spokesperson said the Ebacc had been designed so schools had the "flexibility to offer students wider options", such as design and technology, "so they can study subjects that reflect their own individual interests and strengths".
She added: "Our reformed design and technology GCSE and A level qualifications bring the subject into the 21st century with cutting-edge content aligned with contemporary industry practice.
"Alongside these, the new maths and science GCSEs and A levels will also provide a strong foundation for young people to progress on to study engineering or design at university and consider a career in the sector."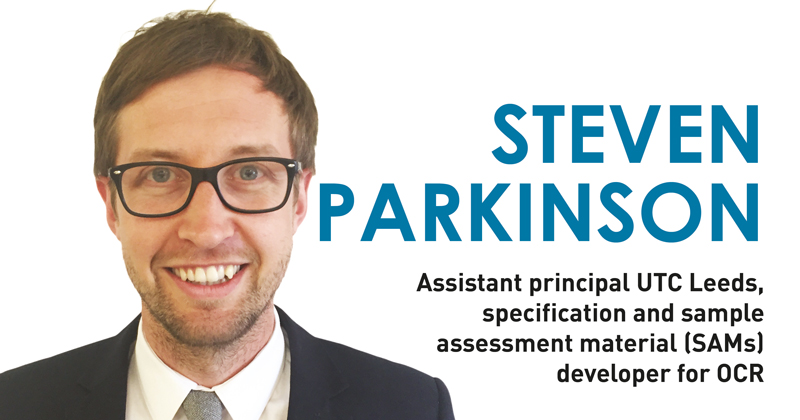 Here's the full text of the letter and list of signatories
The Prime Minister
10 Downing Street
Westminster
London
SW1A 2AA
                                                                                                                                                                                July 2016
Future of Business and Design Technology Education
Dear Prime Minister,
We write as MPs supporting the campaign to include the new, vastly improved Design and Technology GCSE within the English Baccalaureate qualification which is being championed by the James Dyson Foundation, the Design and Technology Association, the Royal Academy of Engineering and a host of businesses and organisations. 
It is widely acknowledged that in order for businesses in the UK to flourish, a highly skilled workforce is needed in order for them to remain competitive in research and development in specialised technologies and to retain our competitive advantage. Many of our constituencies suffer from skills gaps that threaten our businesses and fuel the local and national productivity process.
The UK face a number of challenges:
An annual shortage of 69,000 trained engineers
Only 6% of the UK's engineering workforce is female
As constituency MPs, businesses are telling us that they cannot recruit adequately trained staff; it is the Government's responsibility to ensure that our education system delivers on that shortfall.
The Government needs to do a lot more to inspire young people into engineering. We applaud the Government's commitment to ensuring that education is rigorous. However, the push towards the new English Baccalaureate in its current form threatens to undermine any progress being made in addressing the stigma associated with careers in engineering.
We believe that the answer lies in the recently improved, scientific and academic Design Technology GCSE.
As you will be aware, the content for the new Design and Technology GSCE has recently been finalised, ready for September 2017. The new curriculum is a vast improvement on the previous qualification; having been designed over years in partnership with businesses; it is a robust, science based, academic, valuable option for GCSE.
However, there are many challenges facing the Design Technology GCSE;
A problem of perception leading to poor subject take-up
A 57% recruitment shortfall in trainee design and technology teachers (recruitment into D&T Initial Teacher Training (ITT) has been 50% below target for the past 2 years)
1,200 fewer secondary D&T teachers are in the system than will be needed form September 2016. 1 in 3 schools will be a teacher short. The reasons for the shortage of qualified D&T teachers are the uncertainties around D&T career prospects and status.
Secondary schools are judged on pupil's GCSE grades in EBacc subjects. Its exclusion from this important qualification is reducing the incentive for Design and Technology teaching.
As a result of schools being judged on their EBacc results, many of them are pushing their students – particularly 'academic' students – to do as many Ebacc subjects as possible; more than the minimum five. The result is that D&T is being squeezed into a single or double option box, to compete with subjects like Photography and Dance for a single place among student options. This is a problem in any case but would be tragic for the new D&T GCSE – which is academically rigorous and sits comfortably alongside the EBacc subjects.
The improved D&T qualification will have the same academic rigour as other EBacc subjects, as well as reinforcing learning across other core EBacc subjects of Maths and Physics. While teaching will not begin until next year, the subject's potential should be endorsed now in order to mitigate damage to D&T. The best way to do this is to announce, as soon as possible, that the new D&T course will be given Ebacc status as a single science subject when teaching begins in 2017.  
Following several conversations with the department of Education, we understand that there is an openness to explore this option. However, we must stress that it is not only crucial that D&T is included within the EBacc but that an announcement is made as soon as possible. Every month that this announcement is delayed, there are less schools focussing on the subject and a gradual erosion of the viability of this valuable GCSE qualification.
We believe that including D&T as part of the science option for the EBacc would strengthen the course and, importantly, take a small step in addressing the growing skills gap.
There is precedent for the inclusion of Design Technology. In recognition of a changing economy, the former ICT qualification was re-vamped as Computer Science to cater for the UKs economic need for computer programmers and the shortfall in skills in the digital industries. The skills shortfalls in design, manufacturing and engineering are even greater than those in digital industries.
There is currently a unique opportunity to include the new, robust and rigorous D&T course within the EBacc as one of the science qualifications as an either/or option with Computer Science. This opportunity must be seized upon.
We believe that the skills shortage is a ticking time-bomb and must get a grip of it if we are to remain at the forefront of global product design.  Bolstering the Design and Technology GCSE with inclusion in the EBacc is an important step towards addressing the skills shortage.
We would be grateful for the opportunity to meet you to discuss this issue.
Yours ever,
Michelle Donelan MP
Alex Chalk MP (Cheltenham)
Amanda Milling MP (Cannock Chase)
Amanda Solloway MP (Derby North)
Andrea Jenkyns MP (Morley and Outwood)
Andrew Bridgen MP (North West Leicestershire)
Ann Coffey MP (Stockport)
Antoinette Sandbach MP (Eddisbury)
Ben Howlett MP (Bath)
Carol Monaghan MP (Glasgow North West)
Caroline Spelman MP (Meriden)
Chloe Smith MP (Norwich North)
Chris Green MP (Bolton West)
Chris Philp MP (Croydon South)
Chris White MP (Warwick and Leamington)
Dr Daniel Poulter MP (Central Suffolk and North Ipswich)
David Burrowes  MP (Enfield, Southgate)
David Mackintosh MP (Northampton South)
David Warburton MP (Somerton and Frome)
Derek Thomas MP (St Ives)
Dr Andrew Murrison MP (South West Wiltshire)
Dr James Davies MP (Vale of Clwyd)
Fiona Bruce MP (Congleton)
Flick Drummond MP (Portsmouth South)
Geoffrey Clifton-Brown MP (The Cotswolds)
George Howarth MP (Knowsley)
Gordon Henderson MP (Sittingbourne and Sheppey)
Graham Evans MP (Weaver Vale)
Heidi Allen MP (South Cambridgeshire)
Helen Goodman MP (Bishop Auckland)
Henry Smith MP (Crawley)
Holly Lynch MP (Halifax)
Huw Merriman MP (Bexhill and Battle)
Iain Stewart MP (Milton Keynes South)
Iain Wright MP (Hartlepool)
James Berry MP (Kingston and Surbiton)
James Cartlidge MP (South Suffolk)
James Gray MP (North Wiltshire)
Jeremy Lefroy MP (Stafford)
Jim Shannon MP (Strangford)
Jo Churchill MP (Bury St Edmunds)
John Glen MP (Salisbury)
John Pugh MP (Southport)
Jonathan Reynolds MP (Stalybridge and Hyde)
Julian Sturdy MP (York Outer)
Julie Cooper MP (Burnley)
Keith Vaz MP (Leicester East)
Kelly Tolhurst MP (Rochester and Strood)
Kevin Hollinrake MP (Thirsk and Malton)
Louise Haigh MP (Sheffield, Heeley)
Lucy Allan MP (Telford)
Lucy Frazer MP (South East Cambridgeshire)
Luke Hall MP (Thornbury and Yate)
Marcus Fysh MP (Yeovil)
Maria Caulfield MP (Lewes)
Mary Glindon MP (North Tyneside)
Mary Robinson MP (Cheadle)
Matt Warman MP (Boston and Skegness)
Melanie Onn MP (Great Grimsby)
Mike Wood MP (Dudley South)
Neil Carmichael MP (Stroud)
Nigel Adams MP (Selby and Ainsty)
Nusrat Ghani MP (Wealden)
Pat Glass MP (North West Durham)
Paul Blomfield MP (North West Durham)
Paul Scully MP (Sutton and Cheam)
Pauline Latham MP (Mid Derbyshire)
Peter Heaton-Jones MP (North Devon)
Ranil Jayawardena MP (North East Hampshire)
Rebecca Pow MP (Taunton Deane)
Richard Drax MP (South Dorset)
Ruth Cadbury MP (Brentford and Isleworth)
Sammy Wilson MP (East Antrim)
Sir Edward Garnier QC MP (Harborough)
Sir Gerald Howarth MP (Aldershot)
Sir Henry Bellingham MP (North West Norfolk)
Sir Oliver Heald QC MP (North East Hertfordshire)
Steve Double MP (St Austell and Newquay)
Suella Fernandes MP (Fareham)
Tom Blenkinsop MP (Middlesbrough South and East Cleveland)
Valerie Vaz MP (Walsall South)
Victoria Borwick MP (Kensington)
Viendra Sharma MP (Ealing, Southall)
Will Quince MP (Colchester)
William Wragg MP (Hazel Grove)