Ormiston Ilkeston Enterprise Academy pupil Maxine Clay, who nearly died after falling into a diabetic coma, meaning she missed all of year 10, is celebrating after achieving four Cs, a D and an E.
Maxine (pictured above) spent 10 months in hospital after being in a coma for three weeks as her internal organs began shutting down.
The incident has left her with long term difficulties as she suffered a brain injury, has hearing loss and some physical issues.
She also has to manage her diabetes with regular insulin injections.
Maxine returned to the Derbyshire school at the start of year 11 and was determined to take her GCSEs.
She said: "I was out of it for most of the time I was in hospital. I didn't know I had diabetes and it was my brother who found me. I don't remember a lot of my time in hospital. I can't really believe that I got my GCSEs, I'm a bit shocked. I didn't expect to do this well."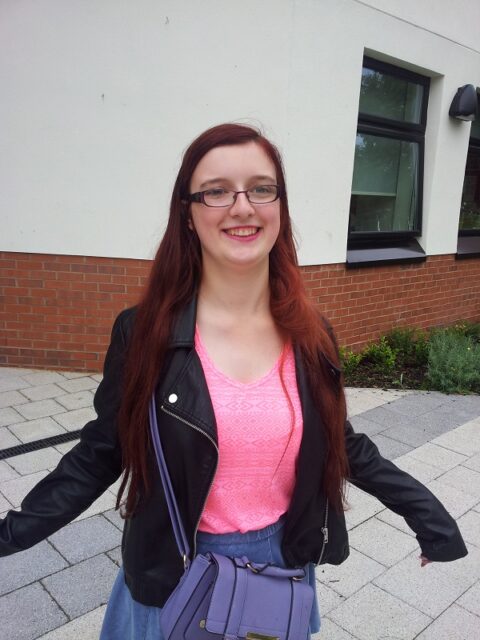 Cerebral palsy sufferer Heather Morrison (pictured right) hasn't let her illness hold her back and has achieved seven C grades, meaning she can go on to study childcare at college.
Also a Ormiston Ilkeston Enterprise Academy pupil, Heather suffers from physical and processing difficulties. But from her time in and out of hospital she has decided to become a nurse.
Heather said: "I have spent a lot of time in hospital. I have to go for physiotherapy and also have to have injections. Because I have been at hospital a lot it has made me want to be a nurse and help others like they have helped me.
"I'm very pleased with my results. It means I can go to college now and I'm looking forward to it."
She will now go to New College Nottingham in September to study BTec level three childcare.