Teachers will have to wait until after half term to get hold of the BBC's new micro:bit coding computers, but delivery to all year 7s is still on-track for the end of term, the broadcaster has confirmed.
The BBC had planned to get the small devices, which help children learn to code, to teachers before Christmas so they could familiarise themselves with them ahead of a countrywide roll-out to all year 7 pupils by Easter.
The corporation told Schools Week teachers would now receive their devices just after the February half term break, but delivery of the 1m devices for pupils is still on-schedule.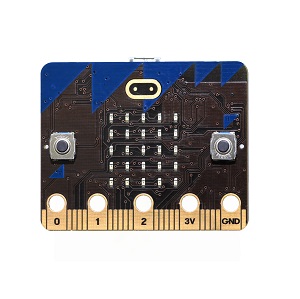 A BBC spokesperson said teachers were already using its website and a range of events to find out more about the computers, with additional devices set to go out to teachers in the roll-out to "allow even more children to get creative with the micro:bit".
The micro:bit is a handheld, fully-programmable computer. According to the BBC, the devices are 70 times smaller and 18 times faster than the original BBC Micro computers used in schools in the early 1980s.
The devices have 25 red LED lights which flash messages, along with two programmable buttons which can control games or skip music tracks. They can detect motion and have a compass built-in. They also have Bluetooth connections.
Anticipation ahead of the device distribution has been building steadily since it was announced last March, with Nicky Morgan among its vocal supporters.
At last week's Bett Show, the education secretary (pictured) sported a micro:bit on her wrist, and praised the project in her speech.
She said: "Last month I had the pleasure of attending an Hour of Code initiative at Downing Street where the Prime Minister and I had a tutorial alongside children from Eastlea.
"I've just had a look at the BBC's codeable micro:bit computers I saw at Downing Street that day. They are a fantastic way to spark an initial interest in technology in our young people."