A decision by the Conservative Party not to pledge the same funding protection for 16 to 18-year-olds as under 16s has been labelled "disgraceful" by the Sixth Form Colleges Association.
The Prime Minister this morning used a speech at a school in Enfield, North London, to confirm that the ringfence, which has been in place around the education budget for five to 16-year-olds since 2010, will continue if his party remains in office after May 7.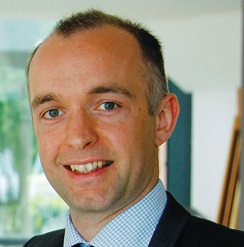 But James Kewin, deputy chief executive of the SFCA (left),  has criticised the decision to exclude funding for 16 to 18-year-olds from the ringfence once again.
He said: "This is a disgraceful decision. Sixth form colleges have been subjected to savage and disproportionate funding cuts since 2010.
"This announcement is a clear signal that we should expect more of the same from a future Conservative administration. This will disproportionately affect sixth form colleges as they do not have the ability to cross subsidise from the more generous funding available for pre-16 students.
"Protecting school students by punishing college students (who are more likely to have lower levels of prior attainment and come from more disadvantaged backgrounds) is an act of educational and economic vandalism. The government needs to wake up to the crisis in sixth form funding, which risks damaging the prospects of young people at what is a vital time in their education."
In his speech, Mr Cameron said: "Good school places need money and we will make sure our schools are properly funded.
"Today, I can make this commitment about Conservative plans. We've demonstrated in the past five years that we can protect the schools budget while reducing the deficit and we will do so again."
Labour's Shadow Education Secretary Tristram Hunt has responded by saying the move will result in a real-terms cut over the next Parliament, but has not confirmed whether his party would protect FE funding.
The Liberal Democrats have pledged to protect education funding for learners "from cradle to college", but is yet to confirm whether or not 16 to 18 funding will be ringfenced on its own, or as part of the wider budget.