David Cameron has officially launched a specialist school's new state-of-the-art building.
St Piers School in Surrey, which educates more than 50 children with complex epilepsy and other neurological conditions, now has an immersive sensory learning area to help pupils develop their cognitive skills, and even a go-kart track.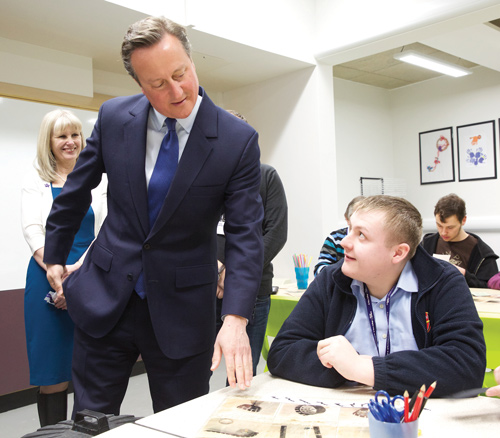 Pupils have moved into the new school building on St Pier's Lane, which became reality after the former prime minister's wife Samantha launched a capital fundraising appeal for the £5.63 million the project needed back in 2011.
"The new building and facilities are second-to-none, the staff are exceptional – and it was a real pleasure to see the impact on the learning and behaviour of the young people," said Cameron, who is vice-president of Young Epilepsy, the charity that runs the non-maintained special school.
"St Piers School looks absolutely magnificent and has facilities many schools could only dare to dream of. I am delighted that David Cameron was able to open the school," added Sir Gerald Archer, Young Epilepsy's president.