Ministers claim not to know how many new schools will open now it's easier to found new voluntary-aided institutions.
The government has offered "support" to groups wanting to set up new VA schools as a compromise after it abandoned plans to scrap the 50-per-cent cap on faith-based admissions at over-subscribed free schools.
The move is particularly aimed at the Catholic Church, which is prevented from opening schools where Catholic pupils might be turned away on the basis of their faith by Canon Law.
But Damian Hinds said today that he has no idea how many new schools, Catholic or otherwise, would open.
He was responding to questions about the government's recent response to its 'Schools that work for everyone' green paper from Angela Rayner, the shadow education secretary, who demanded answers about where new Catholic schools might be located, and how much funding might be available.
Under government rules, groups opening new VA schools can get government funding to pay for their site and buildings, but must foot up to 10 per cent of the capital bill themselves.
"I cannot say exactly where they will be or how many there will be, because it depends on the faith groups and others who would sponsor voluntary-aided schools coming forward," said Hinds.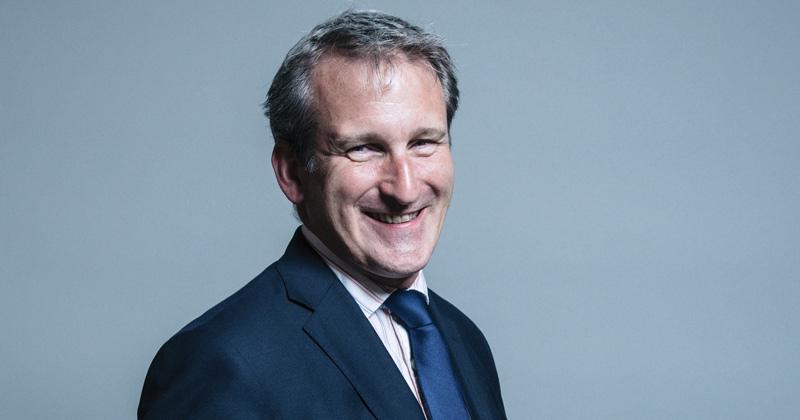 "Overall, this is a package which is about making sure that we continue to provide good-quality school places."
Sir Edward Leigh, a veteran Tory backbencher, slammed Hinds' "disgraceful announcement" that the "totally ineffective" faith cap will remain, which he said reneged on a "solemn manifesto commitment" made by the party last year.
"Before he says we are going to be able to open VA schools, he is shackling us to a model that has not been encouraged for 10 years. He can give no commitment that local authorities will want to use them, or there will be the funding available," he continued. "This is a disgraceful announcement."
Hinds claimed there are "thousands" of VA schools across the country, and that the government's recent announcement would provide the funding to allow more to open.
"They've existed since 1944. It has always been possible to open a new voluntary-aided schools, it just hasn't happened in recent years because the money has not been there, but it will be possible under these proposals," he went on.