Ministers' catch-up strategy is not "integrated" enough, and "long-term" reform is needed to help pupils in the wake of the Covid pandemic, the government's education recovery commissioner has said.
Sir Kevan Collins, the former chief executive of the Education Endowment Foundation recently recently appointed to lead the government's catch-up efforts, gave evidence to the parliamentary education committee this morning.
He was joined by Professor Becky Francis, EEF's current chief executive and Geoff Barton, general secretary of heads' union ASCL.
Here's what we learned.
1. Government catch-up strategy not 'integrated' enough
The government has pledged a number of initiatives to aid catch-up in the short-term, such as a Covid recovery premium and funding for summer schools.
But Collins told MPs this morning there wasn't "enough of an integrated strategy".
"The summer package that was announced last week is a good start but it's not a recovery plan, we need to go much further with some more fundamental, long term pieces of work."
Collins said creating the government's recovery approach was a "long term sustained piece of work" that will go on throughout this Parliament, which is due to end in 2024.
This is needed because recovery efforts have identified "underlying scars and issues" in the system.
"The disadvantaged children, we've seen what's happened in terms of their learning loss, so we need to see this as not just tackling the recovery but actually a longer term piece of reform.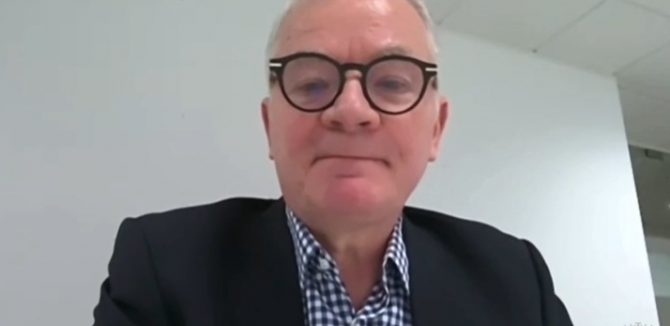 "I know that [from] my conversations here in taking on this post with the secretary of state and with the prime minister, that's their ambition."
2. Schools should use Covid premium to support 'diagnostic assessment'
Collins said he is "encouraging" schools to think about using their Covid premium to support "diagnostic assessment".
"I know it's not particularly sexy but I think it's something we really need to work hard on now," he told MPs.
"Great diagnostic assessments, in all year groups, so you can inform the adjustments you need to make to the curriculum in September."
The government is looking at spending £4m on catch-up resources, possibly including diagnostic tests. But as Schools Week revealed last week, the catch-up materials may take the form of "printable" documents.
3. 'No trust' for additional national test
Collins was asked whether a national test could be used to gather lost learning data this summer.
But he warned against linking any test to the schools accountability framework.
He said he was all for "good diagnostic assessment", and said technology could make it more streamlined and less burdensome.
"In many countries you have national assessments and you draw a random sample of children, that gives you the picture of what is going on in your own system."
However, he warned there was not enough trust to allow government to "lay another test on that people would say 'this isn't going to come back and bite me'."
"I do think we need to rebuild confidence in assessment for children and for learning rather than the assessment which sometimes has been crudely used for accountability."
4. Tutoring should become a 'fixture and fitting'
The panel were asked about whether the National Tutoring Programme should become a permanent fixture or how long it would take to "achieve catch-up".
Collins said tutoring should become a long term "fixture and fitting" in the education "experience".
But he wants to make sure it's available for "every child", and said a "broader range of people" should come together to be the providers.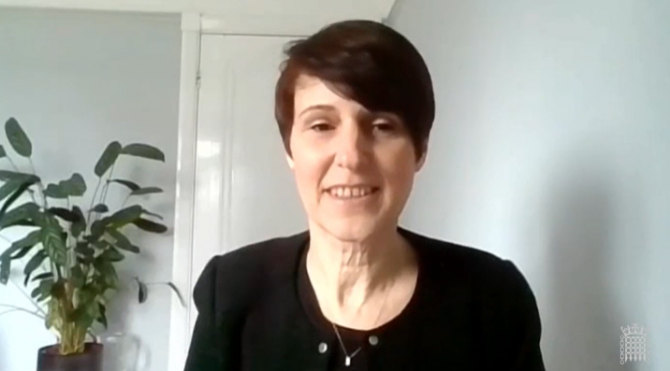 "I think community groups are really well placed to be part of the providers absolutely."
Francis said she was "really encouraged" that the government is looking at the NTP for the long term, as Schools Week reported last week.
"We do think it is a legacy project for disadvantaged kids… and it supports the long term recovery programme," she said.
5. 'Tutoring gaps could still exist'
Francis said she was "sure" there would "still be a gap" between the amount of private tutoring bought by more advantaged families and the amount provided to poorer pupils through the NTP.
She said previously 40 per cent of more advantaged students had been able to access private tuition, and added: "I can only imagine that will have likely gone up during the pandemic".
"There is a question on the resource for disadvantaged pupils but I am really proud and encouraged that we are offering them some high quality tuition here."
6. Ensuring school attendance could be more impactful
Francis said there could be more of a benefit to looking at attendance and "making sure that disadvantaged kids are attending school" than in measures to extend learning time.
"Actually the value for money there and impact on results may be better than simply extending school, whether for disadvantaged students or all".
Collins said it was up to schools to decide who should attend summer schools planned by the government. He also said he hoped schools could link the scheme with the holiday activity and food programme, which is being expanded nationwide this year.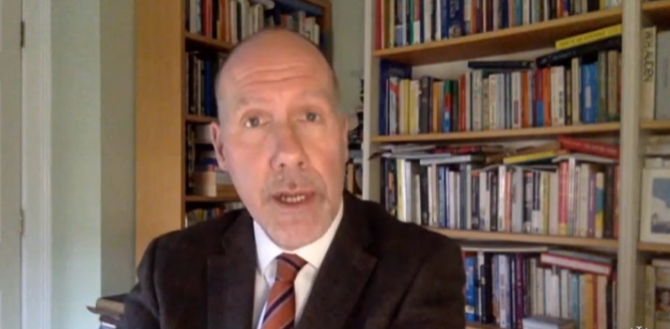 Barton said when he ran summer schools it was "pretty much the same young people who attended it, it was the ones whose parents could drop them off etc".
7. 'Drive harder' on opportunity areas
Committee chair MP Robert Halfon asked whether it would be better to spend the £100 million in funding for opportunity areas on "recruiting leaders and teachers in those disadvantaged areas".
Collins said it had proved "extraordinarily difficult" to "mobilise the assets in those places", but added they are "very varied" areas.
"I think we need to stick with it, I think we need to put some serious resources and effort into those areas if we are going to shift them.
"Opportunity areas is a programme that I personally think we should drive harder on, because that's where the real need is."