Ofsted is buzzing with rumours that the grading system for schools is about be scrapped and replaced with pass-or-fail inspections.
Iain Veitch, a headteacher and Ofsted inspector, told delegates at the Schools North East governance conference about gossip surrounding the proposed new inspection framework, which comes into effect next year.
Amanda Spielman (pictured), the chief inspector of schools, said before her appointment in 2016 that she was uncomfortable about some of the effects on the school system of the 'outstanding' grade used by inspectors, and said Ofsted under her watch would have "discussions" about scrapping it.
But there is now speculation that all four of the grades used by Ofsted, 'outstanding', 'good', 'requires improvement' and 'inadequate', might all be on borrowed time.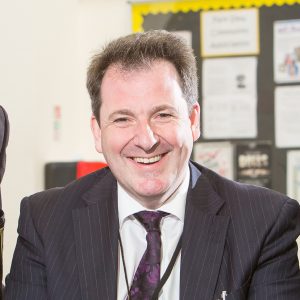 Instead, an inspection might simply find, according to Veitch, that "you're good enough or you're not good enough".
He also discussed rumours swirling around the inspectorate of changes to safeguarding.
Checks on the safety and wellbeing of pupils could be removed from normal inspections and instead carried out at every school during a special annual safeguarding inspection.
But these proposals are just circulating as "rumours around the edge at the moment, because the thing isn't written yet".
However there is a concrete "movement" within Ofsted to discount the poor results of small groups of pupils which can unfairly skew school performance data – so called "outlier" pupils.
Those with results in the bottom one-to-three per cent can "significantly skew your results", particularly for primary schools, he told delegates.
"There is now a movement to say 'isn't it time we took the outliers out, and actually look at what the bulk of children did?'" he said. This he claimed would allow a "fair picture" of the school.
But an "ideological battle" is being waged about whether pupils with top results should also be discounted.
"You can imagine what kind of miseries are saying that," he joked. "We're saying no – leave the top alone because they've done a brilliant job and they deserve it."