Teacher recruitment by English secondary schools is down by between 50 and 60 per cent on last year, new research shows.
Recruitment activity would normally peak between March and May, but analysis of job advertisements by SchoolDash found it fell suddenly in mid-March, following the stepping up of social distancing measures including school closures.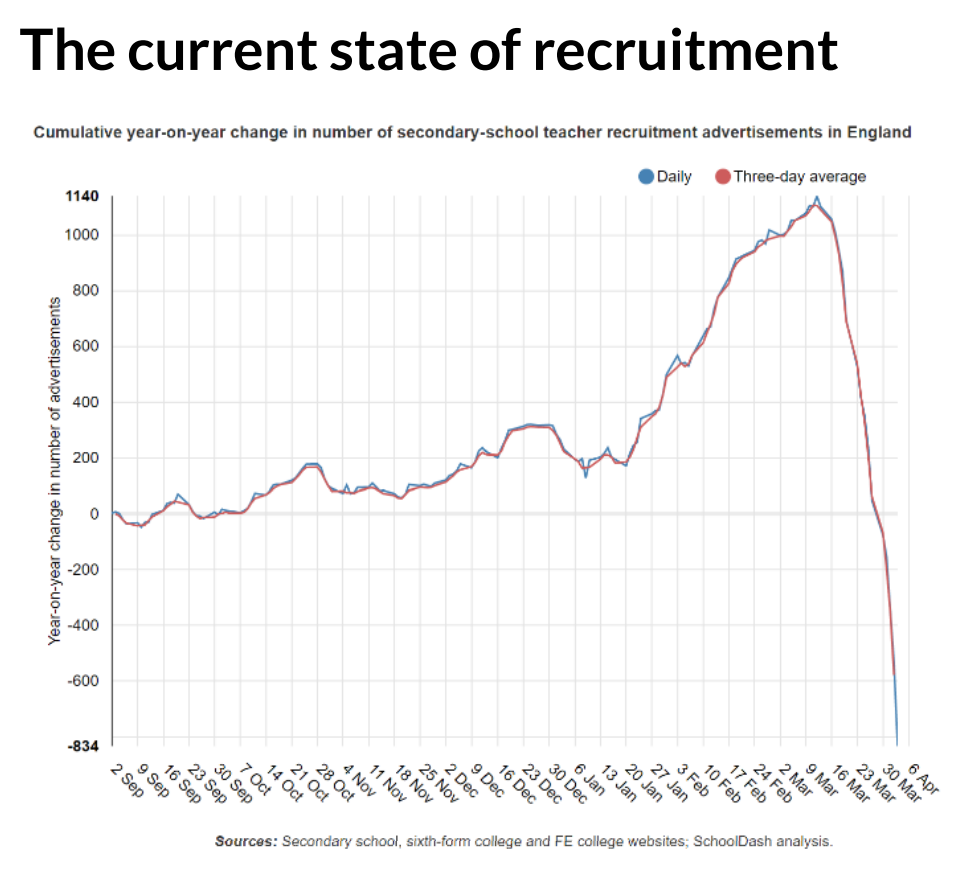 For the past two-and-a-half weeks, schools have reinvented themselves as childcare settings for vulnerable pupils and the children of key workers. Many of the usual processes, including the summer exam series and teacher training have either been cancelled or changed.
And according to SchoolDash's analysis, published today in a joint paper with the Gatsby Foundation and Teacher Tapp, this year's recruiting season has been "dramatically affected by the COVID-19 pandemic and resulting school closures".
The analysis found "particularly large" reductions in maths, science and English, but "substantial falls" across all subject areas.
By April 3, there were around 2,000 fewer vacancy advertisements than would be expected.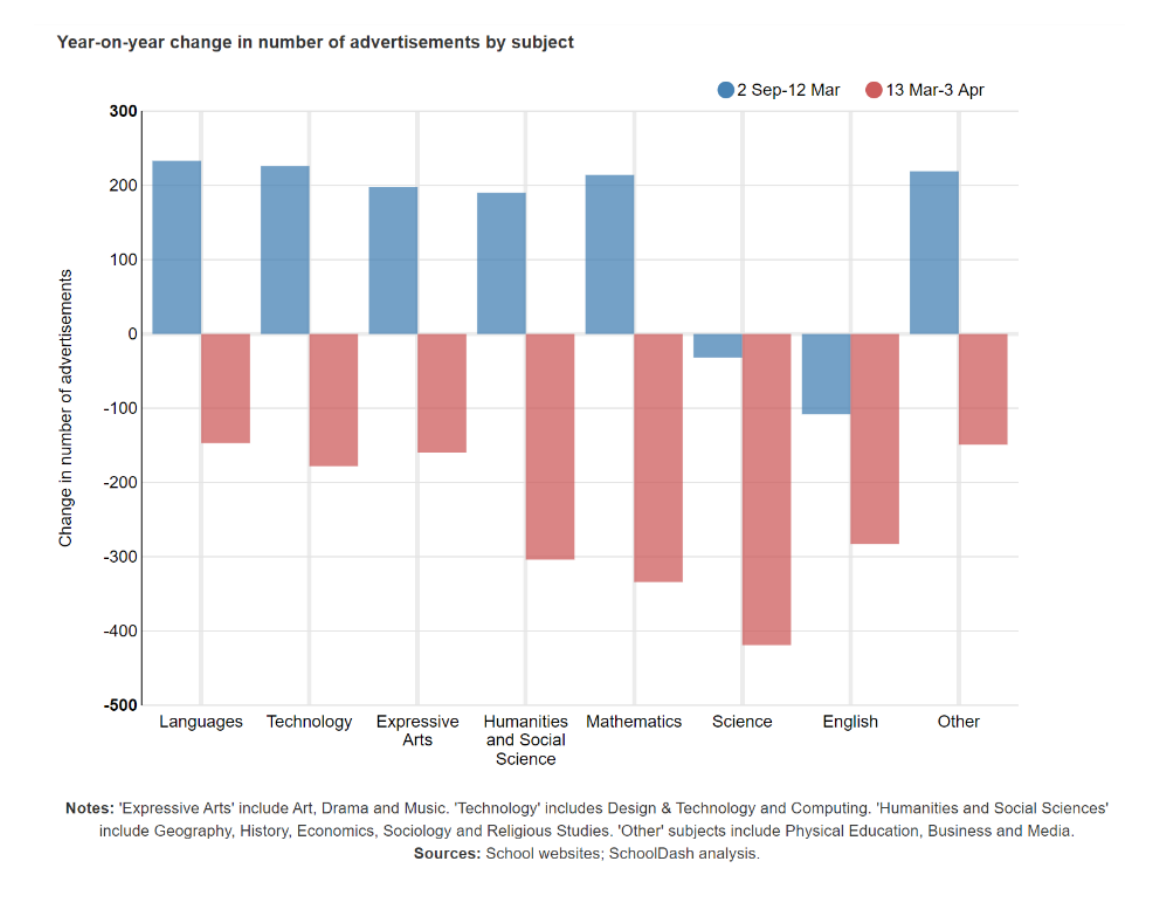 A corresponding survey by Teacher Tapp gives an insight into the reasons behind the dramatic fall in vacancies.
Half of secondary leaders said they had paused recruitment while they decided how to run an online interview system. Others cited a lack of time, uncertainty about staffing needs and a belief that teachers would not apply for roles in the current climate.
"Overall, this suggests that more job adverts could appear soon after Easter, once leaders have had the time to establish a new interview process," the paper states.
Teacher Tapp data also shows that many of those who were previously considering moving jobs have since reconsidered.
"It therefore seems likely that teacher turnover this year will be lower than usual, reducing the number of vacancies that schools have to fill."
It comes after education unions told schools to be "flexible" over staff resignation dates to ensure there's not a "deficit of teachers" unable to move this year, with leaders urged to conduct interviews online.
Joint guidance issued by the National Education Union and leadership bodies ASCL and the NAHT says schools should not be conducting face-to-face interviews amid the coronavirus outbreak, and instead should consider managing applications and interviews virtually.