Schools are making use of their science and design labs to produce protective equipment for medics amid pleas hospitals are running out of supplies to deal with the coronavirus outbreak.
One school is using its STEM lab to make oxygen masks for a critical care unit, while others are making face visors for GPs – and using the children of key workers in their schools to help package the supplies up.
Ladybridge High School, in Bolton, is using 3D machines – normally used by students to make products such as phone cases, lampshades or furniture parts – to create protective face visors.
Philip Cotton, director of technology and art at the school, said GPs from as far as Essex have been in touch "pleading" for face visors, as they "have no other option".
Using open source designs, he's made over 60 so far, with children of key workers in school helping to package them up and send them out.
"It's a troubling time we are in at the moment but just to be able to give a bit back and help a few doctors out is really good," said Cotton.
"When I saw this I thought I can do that, I've got all the kit, it's not a difficult job, it's just a case of getting it done."
Scores of schools are also doing similar. Norwich School, in Norfolk, for instance, has made over 130 visers.
Meanwhile Sam Booth, head of design and technology at Bradfield School, in Sheffield, has appealed for schools across city to pool their resources to create thousands of full-face visors, launching a Crowdfunder to pay for materials.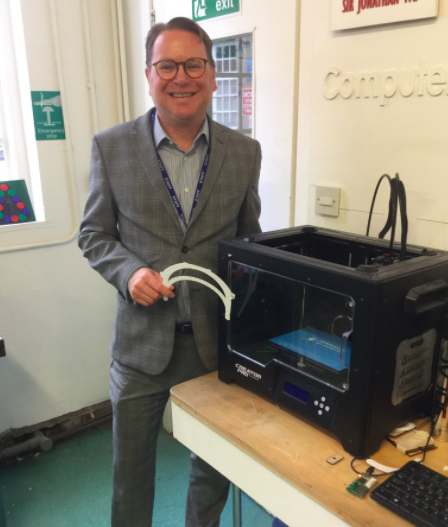 Ewell Castle, an independent school in Surrey, has delivered its first bath of visors to a doctor's surgery after seeing a prototype made earlier this week.
Principal Silas Edmonds said: "They have no visor type masks currently, as hospitals have been the priority, understandably. They are pleased to have some protection at least."
 Guidance from the Consortium of Local Education Authorities for the Provision of Science Services (CLEAPSS) states design and technology departments are "perfectly placed" to be involved in these initiatives.
But they warn effective PPE needs "specialist conditions and rigorous testing", adding its advice is that schools should not go into "production of PPE/other items unless this has been through the government procurement website".
Edmonds said his school was clear with doctors that the visors had not passed any British safety standard tests, but medics said they need something to keep them going until the supplies arrive.
Cotton also said his school follows strict hygiene recommendations and have issued a disclaimer to doctors that it's down to their own professional judgement on how to use the visors, as they are not medically tested.
But he added one of the masks he is producing has been approved in the Czech Republic and the other has been endorsed globally.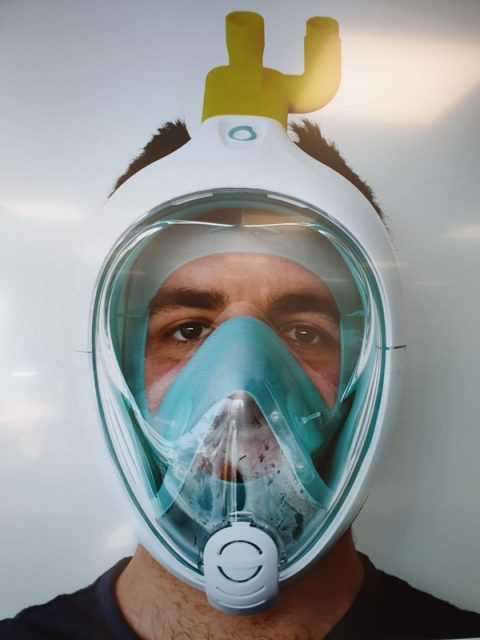 A medical centre in Trafford has also thanked the school for "their time and hard work in manufacturing protective face shields for our team. Great to see education and the NHS working side by side".
Beamont Collegiate Academy, in Warrington, is using its STEM centre and digital workplace, called a Fablab, to develop oxygen face masks, alongside face visors.
The masks are the same type as those used to treat patients in Italy – an adaptation of a diving mask with a hospital oxygen line attachment.
They were requested by a critical care centre in the UK which has tested them, and agreed to use them.
Chris Hillidge, Beamont's Fablab director, said the masks have been made to comply with CE safety regulations and have been certified in other countries, however "there has not been time to secure the certification in the UK due to the fast changing nature of the Covid pandemic. We are offering very clear guidelines to the end user with regards to this and all users are fully aware of the limitations of the devices."
He added: "A lot of workers are going out without PPE and equipment they need, so if we were able to help out in anyway we were duty bound to do it if we could."