The proportion of pupils attending schools doubled in the week after the Easter holidays, updated figures from the Department for Education show.
The data, which is based on schools' reports to the DfE, shows attendance rose as high as 1.9 per cent last Wednesday, with 177,000 pupils attending. This was more than twice the rate of 0.9 per cent seen at points during the Easter break.
However, attendance rates are still less than half of what they were on March 23, the first day of partial school closures.
Data from more than 19,000 establishments show that 79 per cent remained open to some pupils as of Wednesday, up from 62 per cent the week before.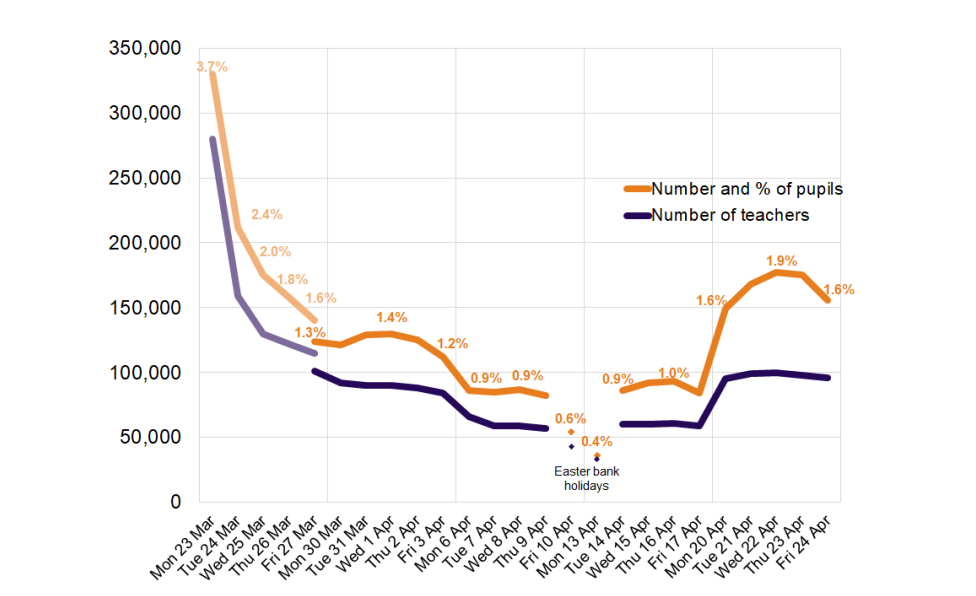 The proportion of vulnerable children in schools also rose, from 5 per cent on Friday April 17, the last day of the Easter holidays for most schools, to around 10 per cent as of last Friday.
The proportion of children of key workers attending school also increased over the same period, from 2 per cent to 4 per cent.
The data also shows teacher attendance rose, from around 60,000 during the Easter holidays to around 100,000 last week.