A cabinet minister has said the government will work with unions to provide "as much comfort as we possibly can" over its plans to begin reopening schools next month.
Tensions between the government and unions have been steadily growing since Boris Johnson announced it was the government's aim for reception, year 1 and year 6 pupils to return to school on June 1.
We're going to keep on working with the trade unions to provide as much comfort as we possibly can
It has since emerged that unions representing leaders, teachers and support staff were not consulted on the details of the proposal before it was announced, and some union officials have already dismissed the plan as unworkable.
Robert Jenrick, the communities secretary, fielded questions at the Downing Street briefing today.
Asked whether school staff would be penalised for refusing to go to work over safety fears, Jenrick said the education secretary Gavin Williamson was "working very closely with the trade unions, with teaching professionals to ensure that they are comfortable and have sufficient guidance to return to the workplace".
"Many teachers have been working, of course, in those schools that have remained open, making sure the children of key workers and vulnerable children are given schooling during the lockdown measures, and we're very grateful to those teachers for doing that.
"But we're going to keep on working with the trade unions to provide as much comfort as we possibly can with a view to getting schools open as quickly as possible and towards the timetable that the prime minister set out at the weekend."
Jenrick said it was "important for schools to return when it is safe to do so", but said the government's door was "always open" to education unions.
Dr Jenny Harries, the government's deputy chief medical officer, said that in forming its plans for the return of schools, the government had to "balance out those risks and opportunities".
"I think it's really important not to think just about infection control, which is our prime conversation often these days, and risk of disease transmission, but also about some of the wider public health issues," she said.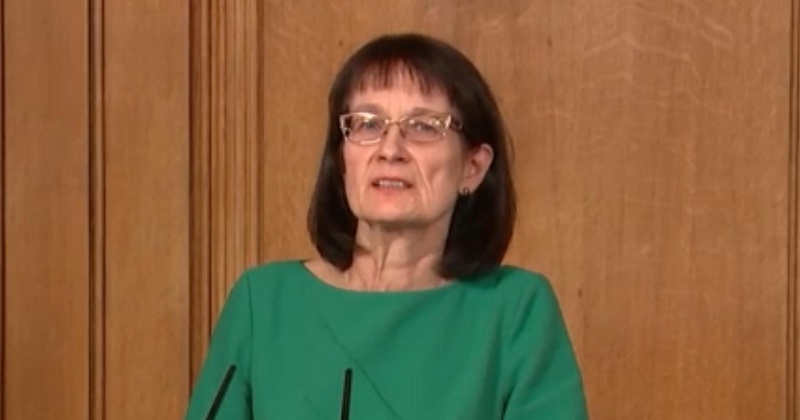 Harries said vulnerable children in particular are "benefited hugely" from being at school and "having a safe environment there".
But she added that it was "equally important" that children at "particular phases of their education" don't miss out.
"I think we shouldn't just be thinking about what's happening this minute, but what happens over a child's lifetime and how important that is," she added.
She added that issues around home-to-school transport presented "great opportunities" for public health benefits.
"The modelling that's been done, one of the critical features is not just about the disease risk and transmission, actually the really important thing is the social behaviours of the children when they get to school."
Harries said younger children "tend to be closer, staying in their own areas, potentially walking or being buggied to school", whereas older children and teenagers are "tending to move across boundaries, using a lot of public transport, that sort of thing".
"So I think there are other great opportunities here as well. Really good opportunities for children to get good health benefits from school walking buses rather than an actual school bus."