Teachers and leaders joined union representatives at a day-long event in London at the weekend to discuss the future of education as the campaigns for the general election begin to heat up
A conference of about 100 teachers and union members last weekend called for education to be brought to the top of the agenda in the run-up to this May's general election.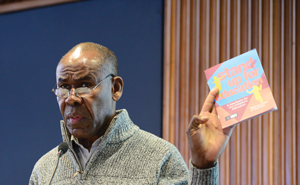 Hosted on Saturday by the South East Regional Trades Union Congress (SERTUC), the event –"An even better state education for all in schools: equity and equality in education" – drew speakers from across the debate, although with a strong anti-academies and free school message as the Anti Academies Alliance was an
event partner.
Discussions centred around the education select committee's report, published last month, which said there was no evidence, yet, that academies improved educational outcomes for their pupils, and around reports from the Public Accounts Committee and National Audit Office that raised questions about financial conduct in the academy system.
Teaching unions such as the NUT, NASUWT and ATL took part, as well as Unison and Unite.
Linda Norrby from the Swedish teachers' union Lärarförbundet also joined the sessions to discuss problems arising from the introduction of its "free schools".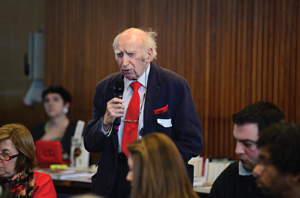 Professor Gus John, of the Institute of Education, spoke about the inequality for black students. He gave an example of a young, black boy who was excluded on his first day of secondary school for having his hair styled in cornrows. His headteacher said the style was "aggressive" and a sign of gang membership.
But the main call was for education to be brought to the forefront ahead of this year's general election, as well as bringing schools back into the control of local authorities.
Patrick Roach, NASUWT deputy general secretary, said: "A future government must recognise that if it chooses to allow academies to continue to exist, they must do much more to ensure that sponsors are properly licensed and regulated. If that makes sponsorship of academies less attractive and less profitable, then I am happy with that."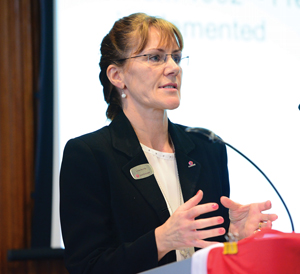 Former NUT president Fred Jarvis (pictured), 90, joined the call for education to be pushed further up the election agenda.
"We have to show the people of this country that it's not just about immigration and Europe, which people are exploiting for their own political ends; what happens in education is more important than what happens in any of those issues. It is fundamental and it's lasting.
"This next election could be a watershed moment for the future of education. I am sure most people here realise that, but the public doesn't. We could see the end of the education system as we have known it."
Main pic: from left Linda Norrby, Lärarförbundet, Alasdair Smith, Anti Academies Alliance, Chair Zoe Williams, Green Party leader Natalie Bennett, Martin Powell-Davis, Jonathan Simons from Policy Exchange
————————————————————————————————————————————
Question time: One man and his (unpopular) views
The audience did not hold back when the "pantomime villain" of the day – Jonathan Simons of Policy Exchange – joined a "Question Time" session.
Mr Simons was the only panellist from the "right" to accept an invitation to speak at the event.
He sat alongside Green Party leader Natalie Bennett, Martin Powell-Davies of SERTUC, Alasdair Smith of the Anti Academies Alliance, and Linda Norrby of Swedish teaching union Lärarförbundet. The panel was hosted by journalist Zoe Williams.
When asked "if we could achieve just one thing in education what would it be?", Mr Simons was booed when he said: "If I am honest I would want to see education run by teachers for teachers. My view, which will plunge me into the depths of unpopularity, is that every school should be an academy.
"I don't think anyone should be standalone; they should be part of groups and they should be allowed to choose which groups they go in. I would also allow them to change groups."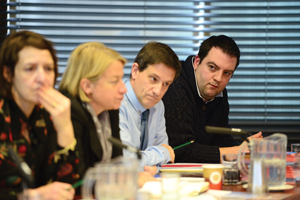 The audience was outraged when he said it was harder to share pedagogy in local authority schools, and academy chains worked when there was a shared pedagogy.
Mr Smith of the Anti Academies Alliance quickly responded to say: "I would make sure every school was under local democratic control."
Ofsted was also a subject for discussion when Mr Smith called for the abolition of the inspectorate.
He said: "It [Ofsted] is a tool for privatisation and for demoralising the profession. It is one of the reason teachers are so afraid of standing up for themselves. It's a divisive organisation and it should be shut down."
Mr Simons: "If you believe that Ofsted and the government are hand in hand then you obviously haven't been reading the news; they are at complete loggerheads at the moment.
"I do have a lot of concerns about Ofsted. I have a lot of concerns about its judgments, validity and reliability. We need an independent regulator of schools, however, you can't just wish it away."
Ms Bennett, whose party policy is to abolish the inspectorate, said it was important to talk about the alternative. "We need a regionally based system
of continuous assessment and support. So, what you are talking about is the sharing of best practice. Every school can learn something from observing another lesson. It's about co-operation."