Adults rushing to work with a coffee have been joined by teenagers turning up at school with a cup in their hand.
Amjad Ali (pictured below), a teacher at The Cheney School in Oxford, raised the matter on social media asking: "How old do you have to be to drink coffee? Been noticing lots of kids bringing in coffee flasks/trendy cups to school."
Teacher union NASUWT, concerned about the impact of high-caffeine drinks on behaviour and learning, launched a project with national drug and alcohol charity Swanswell last April to examine the drinks' effects on young people.
Their questionnaire found 13 per cent of more than 3,500 teacher respondents believed caffeine and energy drinks badly affected pupil behaviour.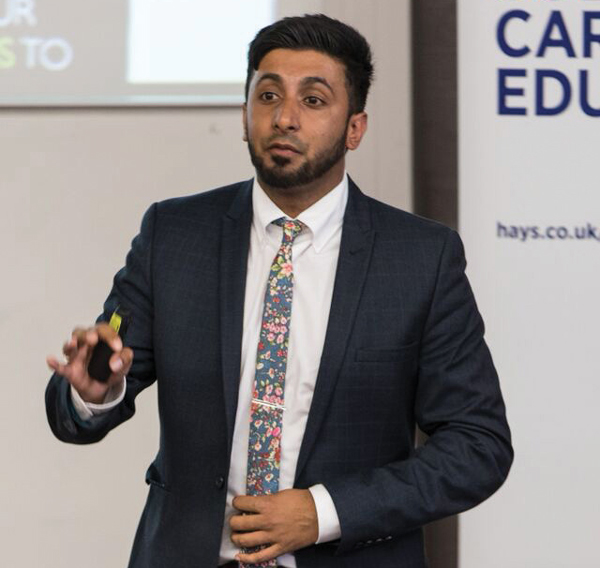 A report from the charity and the union is expected to be released this Easter.
Union general secretary Chris Keates said: "[We] raised this issue . . . as a result of research carried out by the union, in which teachers indicated that they thought this was a contributory factor to increasing behaviour problems in schools.
"A growing number of teachers are reporting that they believe the behaviour of young people in schools is affected by the excessive consumption of drinks that contain caffeine.
"This is an issue that can only be addressed by information that raises awareness of the issue to schools, parents and to the young people themselves."
Eighteen months ago the coffee chain Costa had outlets in 70 schools and colleges across the country, but a spokesperson confirmed this week they "no longer have any Costas in schools". Outlets were now only in standalone sixth forms and colleges.
The spokesperson would not say how many of the 70 outlets were specifically in schools nor why the chain pulled out of school sites.
However, in January last year the government introduced new food standards to encourage healthy eating in schools. They included recommendations such as limiting fruit juice consumption, providing only low fat milk and making sure water was free and available "at all times".
But there are no limits on what type or quantity of hot drinks – such as tea or coffee – can be available in schools.
A parliamentary committee urged the government to expand the policy, as it only covered maintained schools and academies set up before 2010.
The Department for Education said coffee consumption was a "matter for schools".
The British Coffee Association said it was unable to comment as it had no specific data on "adolescent consumption" because coffee was marketed as an adult beverage.
There is no age limit on caffeine use in the UK but research carried out by scientists in Japan, and published in the journal Food and Nutrition Sciences in 2013, found that few young people understood its impact on health.