Pupils at Manor Beach Primary School in Lancashire have joined a campaign to stop people stealing pebbles from their local beach.
The youngsters, with the Rossall Beach Residents and Community Group, are tackling thieves who take pebbles from the beach to use as features in their gardens.
As part of the campaign, the pupils appear in a video to show the importance of leaving the pebbles where they are, using buckets of water to illustrate how wave energy is dissipated when they hit the stones.
A number of pebbles on the beach, which is less than a mile from the school, have also been painted with colourful messages such as "leave me here" and "we stop flooding".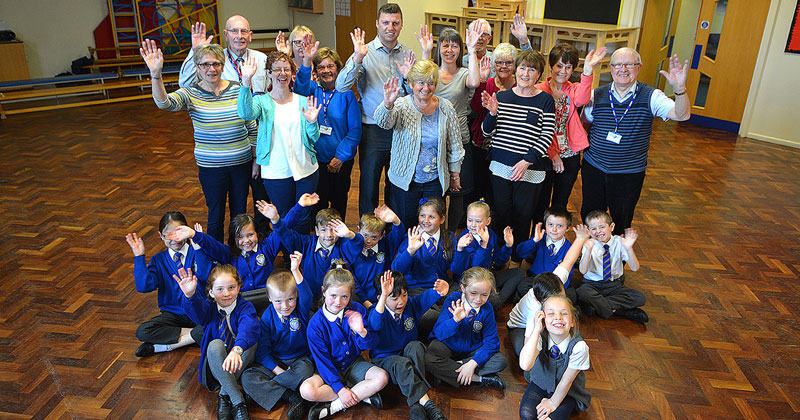 Jane Mason, Manor Beach's head, said: "The children use the local beach on a regular basis and have a vested interest in protecting it. We also use the beach within our curriculum as a stimulus for English work, geography, history and environmental education."
Jane Littlewood, chair of the residents and community group, who invited the children to help with the campaign said: "This [people taking pebbles] is a long-standing problem because they don't know why the pebbles are important and why they should be left there.
"We hope that because the children are educating adults and asking people to think twice, that the public will take more notice and heed their words – it's certainly made the campaign novel and helped to spread the word.
"If everyone who came to this popular spot filled their car boot there would just be no pebbles left and a lot of homes could be put at risk."
Watch the campaign video below