A photo finish proved impossible so there was a dead heat for the best clerk in this year's National Governors Association (NGA) awards.
Hosted at the Houses of Parliament on Tuesday by Neil Carmichael, leader of the all-party parliamentary group on school governance and leadership, the biennial awards honour clerks and governing boards across the country.
"School governance is a really important activity," Mr Carmichael said. "You make massive contributions to your schools and your local communities, and to the teaching of pupils, the wellbeing of staff and the overall direction of travel of education.
"You really do need to be saluted for all you do."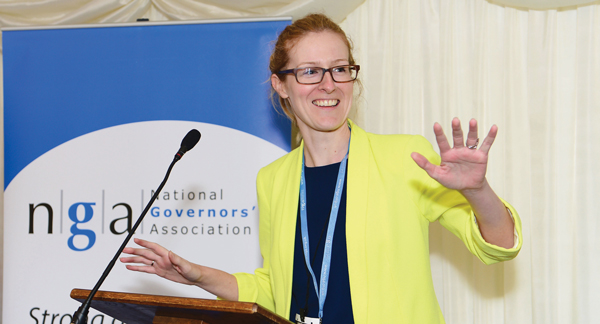 Shadow education secretary Tristram Hunt, who presented the awards, said governors were more important than ever given the "increasingly autonomous school landscape".
He added: "I would like to take this opportunity to thank the 300,000 governors who volunteer to increase the life chances of young people.
"Your role is one of strategic leadership. Strong governance is essential in maintaining standards of excellence and I understand the expectation [on you] is very high, and rightly so."
David Walker of St George's Church of England Academy, County Durham, and Sally Coulter of William Farr Church of England Comprehensive School, Lincoln, shared the outstanding clerk award.
Mr Walker was described as an "essential part" of the leadership team and Ms Coulter was said to give governors time to focus on their core functions.
Six boards in primary, secondary and special schools from London to Tyne and Wear were nominated in the outstanding governing board award.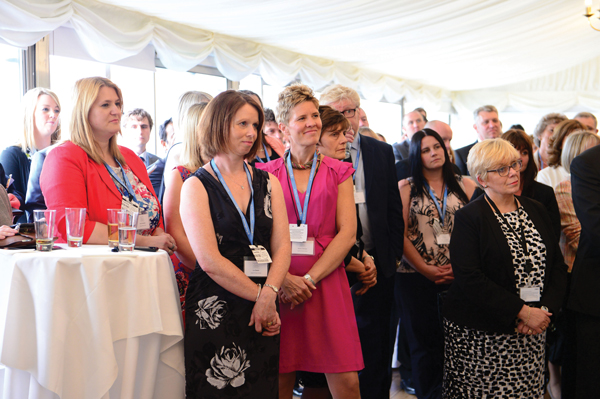 Duncan Haworth, a representative of the NGA, said of the commended Upland Primary School in Bexleyheath, Kent: "We were struck by the calibre of chair and vice chair, the togetherness of the governing body and the senior leadership team in everything they did and the vision they have for the school."
The school has gone from an Ofsted "requires improvement" rating to outstanding in leadership and management.
The overall winner was North Tyneside's Churchill Community College. Mr Haworth said: "The governors, over a number of years, have made this an outward facing school, prepared to share their expertise with all. But at the same time, they have continued to learn. A key aspect was the way the students felt the governing body interacted with them."


Main pic: Clerks Anwen Bumby, Helen Barber, David Walker and Sally Coulter with Tristram Hunt