An international group which supports more than 20 schools in England is giving a platform to a speaker about the "hidden dangers of challenging homophobia in primary schools".
Christian Education Europe, which supports and provides curriculum material to 24 independent schools, will hear from a researcher called Brian Hadley in a speech entitled "society indoctrinating the innocent."
It forms part of an event by Christian Education Europe which will take place on Saturday called "Unmasking Secular Education".
Campaigners have said the speech is "incredibly disappointing" and warned it could enable hateful attitudes.
A spokesperson for Christian Concern, which speaks on behalf of Christian Education Europe and has also published Hadley's book, said his talk was "just about asking questions" on government strategy.
"How does this show we're homophobic? We certainly believe he's got something worthwhile to say, and yes it's about education, but it's not directly about our schools. It's his research."
He added that delegates at Christian Education Europe, which also distributes the Accelerated Christian Education (ACE) curriculum, "may not agree with" Hadley's words.
"All of our schools have anti-bullying policies. This speaker has done some research and is suggesting some dangers of the CHIPS scheme. We wouldn't have someone who is pro-bullying."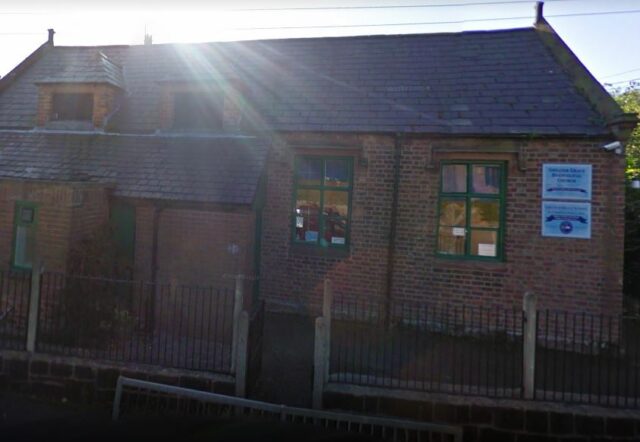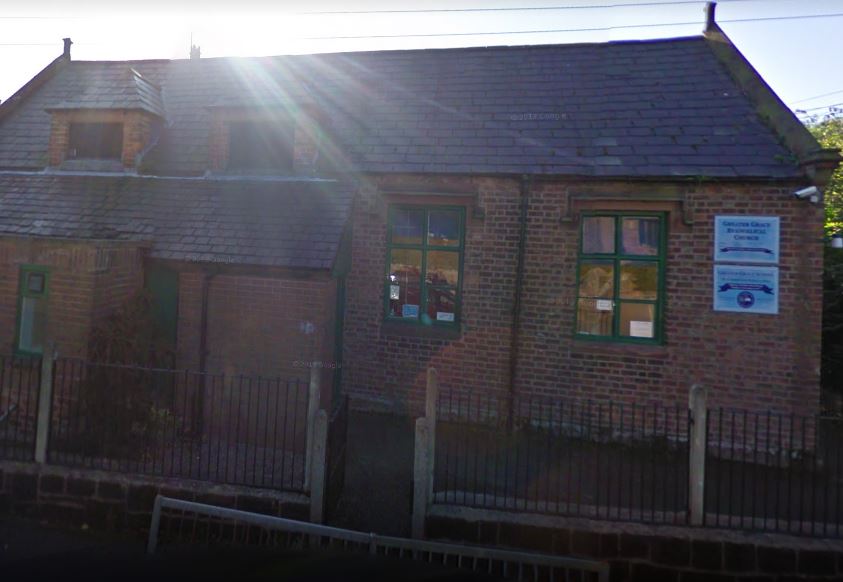 The Challenging Homophobia in Primary Schools (CHIPS) is a resource created by Andrew Moffat, a gay assistant headteacher in Birmingham who was forced to leave his post after a minority of religious parents complained about their children being taught by him three years ago.
The resource says "five-year-olds need to be taught that gay men, lesbian women, bisexual and trans people exist."
Meanwhile, Hadley has contributed to a book called What are they teaching the children?, published by Christian Concern, that claims to "expose the way in which state education has become a vehicle for promoting secular and liberal beliefs about religion, morality and the family."
Ten of the schools which use the Accelerated Christian Education curriculum received simultaneous Ofsted inspections in January this year – with nine downgraded to "inadequate" or requires improvement, including over failures to teach British values.
At the time, the chief executive of Christian Concern, Andrea Williams, said the inspections were "part of an agenda against these schools" by Ofsted.
We're incredibly disappointed by this
She said "these schools have a very strong Christian ethos in the way they teach about marriage, morality and science", confirming that same-sex marriages were not taught in the schools.
Chris McGovern, a former principal and chair of the Campaign for Real Education, which argues for a traditional education, said schools needed to "respect the viewpoint of some faith communities" that teaching children about gay people could be "robbing children of their childhood."
He said it could "even cause trauma for some young children", and that government policy should be tolerant of different religious views.
Another speaker at the event is Sylvia Baker, co-founder of the Christian Schools Trust, which runs 27 independent schools in England.
Sue Sanders, chair of pro-LGBT education charity School's Out, told Schools Week the conference was in danger of promoting discriminatory and hateful attitudes.
"We're incredibly disappointed by this.
"There has been a huge rise in homophobic hate crime since Brexit, and schools need to be very careful that how they present any attitudes to any minority group does not support prejudice against them."
Her words were echoed by a spokesperson for the British Humanist Association, who welcomed Ofsted's recent inspections of schools using the ACE curriculum but said they still needed more "scrutiny".
"The details of this conference suggest that there's still a lot of work to do in getting these schools to change their approach."
Guidance to Ofsted inspectors on homophobic and transphobic bullying in 2013 recommended asking pupils whether they "had any lessons about different types of families" or learnt from teachers that the word "gay" meant "something rubbish or wrong".
When asked about Christian Education Europe's speaker, a spokesperson for Ofsted told Schools Week that all schools had a responsibility to "prepare pupils for life in modern Britain" and were "expected to provide a broad curriculum, which teaches respect and tolerance towards everyone."
The Department for Education (DfE) added it was committed to tackling homophobic and transphobic bullying and had made £3 million available for that task from 2016 to 2019.