The 21 winners of the 2015 character awards were unveiled last week as Schools Week went to press, with each of the recognised schools and charities receiving a £15,000 prize. As the countdown continues to March 16, when one will receive an additional £20,000, Freddie Whittaker looks at some of the winning schools.
At King's Leadership Academy, an 11 to 18 free school which opened in 2012 in Warrington, Cheshire, character education is logged in a "King's passport" for every pupil and a "seven pillars" policy is in place.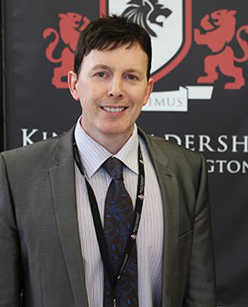 Award judges said they were impressed with the school's emphasis on aspiration, achievement, self-awareness, professionalism, integrity, respect and endeavour and the fact these "permeate the curriculum, direct extracurricular activities and inform the day-to-day running of the school". Students attend weekly public speaking and philosophy and ethics lessons.
Principal Shane Ierston told Schools Week: "Character education is delivered through our leadership specialism and provides a strong backbone from which our children learn to make the right choices in life.
"It is through this programme that we ensure that the academy mission statement is fulfilled and that children develop what we refer to as their 'moral compass'. The staff of the academy have worked very hard to achieve this success."
A requirement of the award was that schools showed evidence that character was making a difference in their school.
Mr Ierston said: "Alongside the excellent progress our pupils make in the classroom, an analysis of our enrichment programmes show that 85 per cent of our pupils regularly take part in extra-curricular activities, 100 per cent of year seven and eight students have either completed or are on target to complete their awards in fencing, ju-jitsu, first aid, life-saving and sports leadership, and all year nine students are on target to complete the Duke of Edinburgh bronze award by the end of the year."
Tapton School, a secondary school in Sheffield which converted to academy status in 2012, was recognised in the awards for developing a system to track students' progress in "resilience, reflectiveness, reciprocity, resourcefulness and respect". The school has defined 'levels' in each area, and students take responsibility to develop upwards, setting improvement goals as they progress through school.
Speaking to Schools Week, Tapton co-headteacher Claire Tasker said: "The award recognises our drive to ensure our ethos of 'valuing everyone, caring for each other and achieving excellence' is at the heart of everything we do.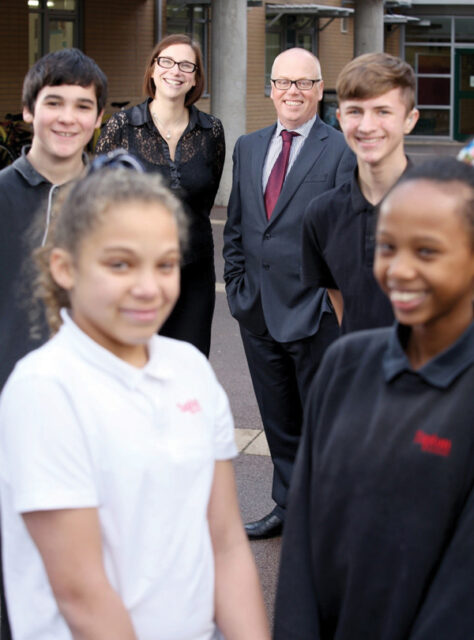 "It also recognises our new 'learner levels' that define the learning behaviours, attributes and character traits that lead to success in school and in life. The key message is that anyone can achieve with determination and hard work.
"Every half term our students receive a 'learner level', from grades one to nine, for every subject. As they mature we expect them to achieve higher learner levels. We celebrate those who achieve highly and provide intervention and support for
those who are not at the learner level they should be."
Oakthorpe, a community primary school in Swadlincote, Derbyshire, was praised for a positive behaviour rewards system developed by its school council to help children reach their 'ideal selves'.
In a letter to parents, headteacher Donna Moulds said: "Our application demonstrated excellent practice in character education and was praised by the judging panel for developing the character traits, attributes and behaviours that underpin success in school and work.
"They particularly liked our Oakthorpe's 'Active Brilliance and Communication' curriculum drivers and the idea we use with children having their 'ideal selves' as a key aim for developing positive learning attitudes."
Speaking about all the winners, education secretary Nicky Morgan said: "Teaching character not only benefits children at school – it also plays a vital role in ensuring young people leave school prepared for life in modern Britain.
"Investing in the character of young people will not only help them succeed academically, but also improve their job prospects and help them bounce back from setbacks.
"Character education is a central part of our plan for education, and we are investing £10 million to ensure pupils develop the resilience and grit they need to succeed in later life. Schools now have the tools and support they need to ensure they develop well-rounded pupils ready to go on to an apprenticeship, university or the world of work."

Main pic: Cadets from King's Leadership Academy