The national body representing Catholic schools is lobbying the government for help with school transport, warning that charges could rise by more than £20 a day.
Social distancing rules have forced school buses to reduce capacity, with some only able to carry a fifth of the usual number of pupils.
If we suddenly became exclusive because it was only those who could afford this extortionate transport, that would just be wrong
With the government expecting all pupils to return to school from September, transport presents a particular issue for schools with large catchment areas.
At St Francis Xavier, a joint Church of England and Roman Catholic secondary in Richmond, Yorkshire, at least 260 of its 540 pupils usually travel on the school's own coach service.
But their parents could face a hike in transport fees from £4.05 a day to £25.71, after the school was told it could only fit 14 pupils on to 70-seater buses.
"Even with this news [of a switch to one-metre distancing], they're still saying it's not going to make any difference," Stuart McGhee, the school's head, told Schools Week.
"If we suddenly became exclusive because it was only those who could afford this extortionate transport, that would just be wrong."
Current guidance states that pupils should walk or cycle to school "where possible", but that if they do need to go by bus, they should follow travel safety guidance that requires social distancing.
McGhee said social distancing rules for school transport should be relaxed or financial support introduced. He has written to Rishi Sunak, the chancellor, who is also the local MP, to ask for help on behalf of parents.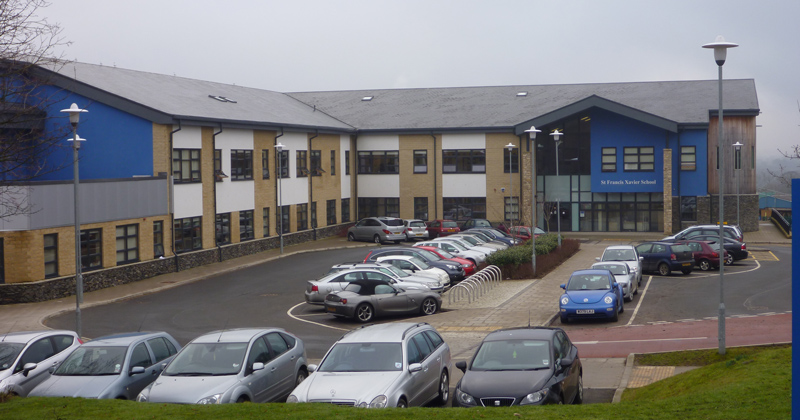 However, even with additional resources, McGhee admitted the school might struggle to get all pupils in because buses were "in short supply".
Kevin Duffy, the director of schools for the Diocese of Middlesbrough, said St Francis Xavier was not alone. It was an issue "for quite a few of our secondary schools".
The Catholic Education Service has intervened, calling on the government to "work with transport providers and local authorities to ensure practical measures are available to support the continuation of home-to-school transport".
Grammar schools and many rural secondaries also rely on bus services.
At five schools run by the King Edward VI Academy Trust in Birmingham, pupils are served by The Green Bus, a company that also provides transport for two grammar schools in Walsall.
Ian Mack, the managing director, told Schools Week a virologist had helped his company to work out that under the one-metre rule its double-decker buses would only be able to operate at about half of their current capacity.
"At the moment we're budgeting for 37 people travelling on our buses from September. We're probably going to cap our sales initially at that – we sell annual bus passes – and then just see how we go with the virus."
But he warned that "plenty of community schools" depended on buses.
"Every school, even if it's relying on the standard bus network, has an issue with capacity from September if the normal bus operators can only get 15 people on board, which is where they are at the moment.
"The very sad outcome of all of this is probably going to be that parents, for one reason or another, end up driving in much greater numbers than they do now, either because there's no capacity on the bus service or because they've got safety concerns."
The DfE, Treasury and Sunak's office were approached for comment.