Schools have been urged to help address a "significant gap" in the diagnosis of dyspraxia among girls after a new survey found they may be "slipping through the net".
Findings published today from the Dyspraxia Foundation reveal more than half of girls surveyed with the disorder – which causes complications in activities that require movement and co-ordination –said their primary school teachers were unaware of their difficulties.
In secondary schools 47 per cent of teenage girls reported the same situation compared to 32 per cent of boys.
Early intervention is said to be vital to help children with dyspraxia develop the fundamental movement skills they need for activities including writing, getting dressed and using cutlery.
Sally Payne, paediatric occupational therapist and trustee of the Dyspraxia Foundation, said the issue "must be addressed by schools, families and support services".
We're not looking as hard as we should
Experts from the foundation – the only national charity in the UK dedicated to raising awareness of the condition – believe the findings may show teachers' perception it is largely a male disorder, or that girls are better at masking their difficulties.
Ms Payne added: "This survey really has underlined a pattern we've observed for some time and whilst the results do reinforce a concerning trend of many girls sliding under the radar of relevant healthcare professionals, it allows us to push on with plans for developing specific materials, tools and resources for girls and adolescents as well as for their parents and teachers."
Jason Page, managing director of the company behind Calder House, a co-educational day-school for children with dyslexia, dyscalculia, dyspraxia and language difficulties, said the findings show schools can do more.

He told Schools Week: "Traits are being overlooked in children because they are girls and we are not sensitive and alert to the that, as we used not to be with boys. We're not looking as hard as we should.
"The solution is to look at every child as an individual, not lumped together as boys or girls. If all schools had a better understanding of how each child learns then you can be much more specific about how you are going to teach them."
The Dyspraxia Foundation will focus on the gender gap theme for its 2015 awareness week during this month.
A £166,265 Big Lottery Fund grant means it can re-launch its helpline, employ a dedicated youth information officer and produce an "advice for girls" information pack.
Tania Tirraoro, founder of SEN website Special Needs Jungle, said the findings are similar to why girls with autism also go unnoticed for longer.
But she added: "Earlier diagnosis would help, but how are teachers going to get the time to teach when they're being told … they have to also identify children with mental health and invisible disabilities?"
Christine Blower, general secretary of the NUT,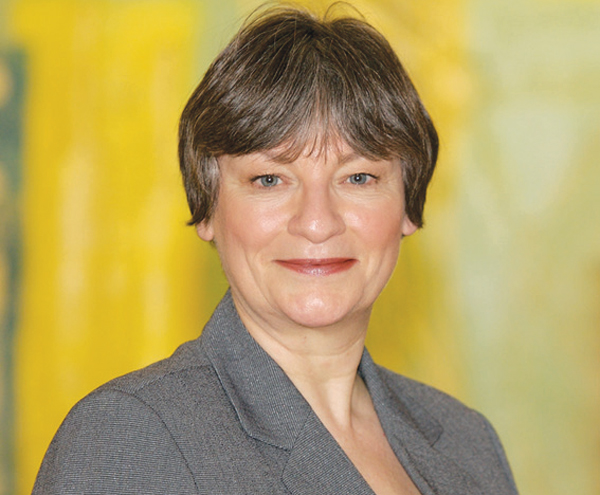 said: "Cuts to local authority support services for pupils with special educational needs and disabled pupils have meant that diagnosis for many conditions is being increasingly delayed and whilst most schools are expert in some areas they cannot provide expertise in every area of special educational needs and disabilities. This expertise was previously provided by the local authority."
A total of 1,156 people responded to the survey. Of those, 619 were parents of children with dyspraxia.
The survey also found the ratio of boys to girls who receive a positive diagnosis of dyspraxia is 3:1, compared to existing evidence which suggests the male to female ratio is 2:1.
For more information on how teachers can help, visit here.