An all-through trust that will give pupils a "choice" between two schools offering a different "type of teaching" once they reach year 9 has denied that it is streaming pupils.
In September next year, the Bury St Edmunds all-through trust will open a free school that it is calling a "technical academy". It will take in at least 110 14-year-olds and offer them a "different pathway" through school.
A May 12 letter to parents said they would be given "guidance" as to whether their child should progress into the new technical academy or an existing mainstream upper school once they reached the end of the trust's middle school at year 8.
The trust currently educates children from age 4 to 18 through two primary schools, three middle schools and one upper school.
Vicky Neale, lead headteacher of the trust's academies, said all pupils at the new technical academy would sit the English Baccalaureate (EBacc) and "categorically refutes" that the plan was tantamount to streaming.
There have been fears that trusts could use a loophole in the schools admissions code to effectively create grammar streams by channelling brighter pupils into an academic route and less-able pupils into schools that operate as technical institutions.
Neale said: "I just hate this whole idea about streaming, because nothing could be further from the truth. It's exactly what holds this country back . . . the children in both places will follow the EBacc, it's just simply about a different way of learning."
She said the technical academy would work with businesses, such as Marshalls, UK Power Networks and local companies, to deliver the curriculum.
Pupils could also re-assess at the end of year 9 and after their GCSEs which school they wanted to attend and could switch at each point.
"It's one school and you choose pathways through that school . . . your journey from [year] 9 to 13 will be guided towards a choice . . . If you look at the white paper it talks exactly about that, there is a need for some sort of different provision but within a trust with successful schools. And that's exactly what we are."
In the past, Sir Michael Wilshaw, Ofsted chief inspector, has spoken of his support for allowing pupils to switch schools at 14, depending on their aptitude for academic or vocational study.
Kevin Courtney (pictured), deputy general secretary of the National Union of Teachers, said it was "worrying" if pupils could be moved to different schools.
"We have always said we support high-quality, rigorous vocational qualifications alongside academic qualifications. But they should be happening in the same school so it is absolutely clear they have equal status, with children mixing and matching vocational and academic.
"I find it worrying that they are setting up another school. It also could affect league tables, if some pupils are moved to a separate school. It should be one comprehensive school."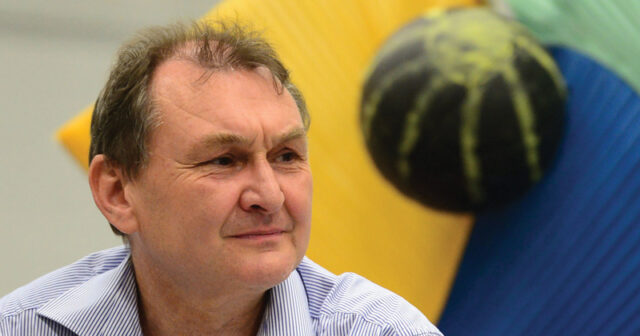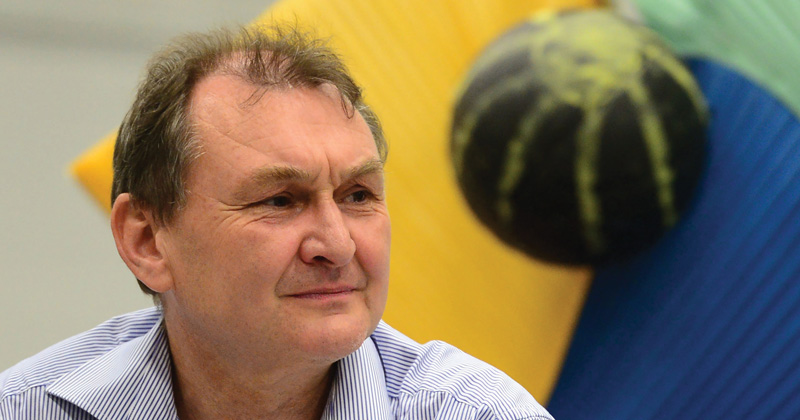 The trust has also been given pre-approval from the Department for Education (DfE) to open another middle school.
Officials at Suffolk local authority have warned this could undo years of work moving away from a middle-school system, and towards a primary-secondary system to harmonise with most other parts of the country.
Bury St Edmunds is the last town in Suffolk to make the transition. The county council said it was now considering legal action against the government's decision.
Gordon Jones, cabinet member for children's services, education and skills, said he was "surprised" by the decision to allow new middle schools and "concerned" about its impact on the town's other schools.
Headteachers from primary and upper schools have also today written to Nicky Morgan, the education secretary, expressing their concern about her department's decision.
But Neale said the trust had been given approval to provide all-through provision in 2011, from the council.