Burnt Mill Academy students Eden Wright and twins Harry and George Orton have proved that working hard really does get results.
A diagnosis of dyslexia and problems integrating into school didn't stop Eden Wright from scooping a top crop of GCSE results.
When she joined Burnt Mill Academy in Year 7, her mum described her as a "mouse" who struggled to settle and make the transition from primary school.
It wasn't until Year 9 she was able to join her friends in mainstream classes – but today celebrated picking up one A grade, three Bs and two C grades.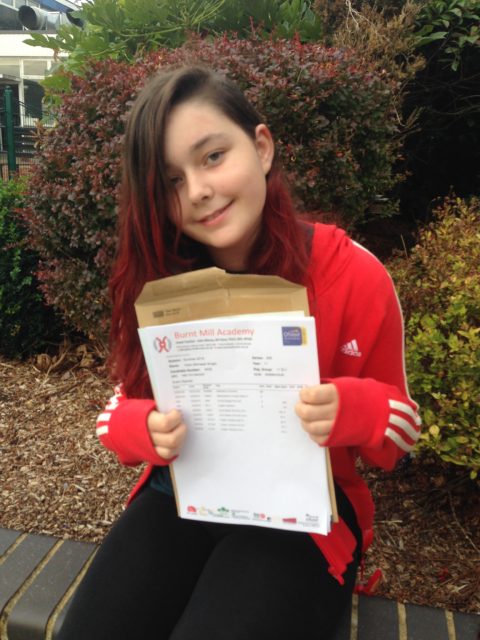 Mum Tracy, of Harlow, puts the transformation down to the school and her teachers.
She said: "Eden was really lacking in confidence and so started off in small mentoring groups. Art was her passion and so she started to use that to communicate with her teachers, making them little art gifts. That helped her to start integrating.
"The school has been brilliant. Everything I have contacted them about, they have acted on. If I felt she was having a quiet couple of days, they would literally go and find her and help her immediately. They have been fantastic.
"She wasn't even getting marks at the start as she wasn't completing anything. She never had the courage to speak out in class or to communicate that she was having difficulties.
"She has worked so hard, stayed behind every single day and come to Saturday school to do revision. Today, I'm feeling fantastic."
With the top grade in her beloved art, the 16-year-old is off to Harlow College to study art and design.
Eden, who wants to work in film props, said: "I feel good. I am happy I got an A in art and I'm excited for college."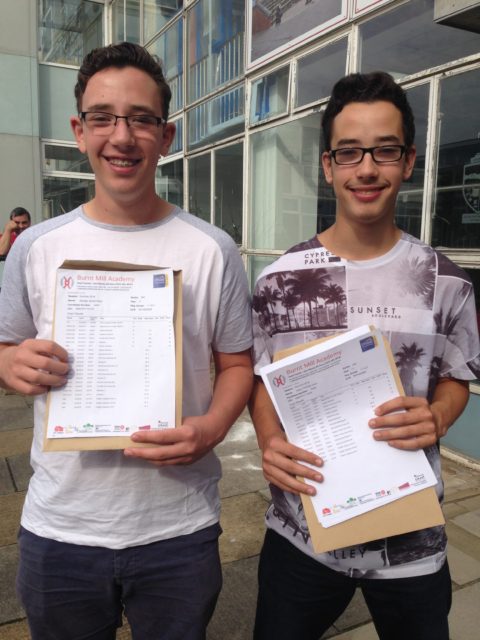 Twins Harry and George Orton joined Burnt Mill Academy two years ago facing E grades in English.
Today, the pair were thrilled to both score B grades in the core subject, as well as an impressive haul of A* grades, As and Bs.
Both are now heading for Harlow College, with Harry studying catering while his brother studies three sciences and maths at A-level.
Proud mum and dad Ginette and Paul were by their side as they revealed their results. They said: "We moved the boys to Burnt Mill when they were in Year 10 as we were not happy they were working at such a low grade in English. We were worried.
"Two years ago, we couldn't see how they could improve on E grades. This school has supported them and driven them on and given them extra support with Saturday school which definitely helped.
"There is the argument are we putting too much pressure on them; some parents could consider it's too much. But, unfortunately, the way of the world is today means these results matter more than ever.
"Now the boys can see if you put in the hard work and effort, you get the rewards."
Harry, who got three As and five B grades, said: "I am happy I got As and Bs as that is much improved on where I was before."
His brother got two A* grades, three As and five Bs.