Disadvantaged pupils will be offered free transport to grammar schools up to 15 miles from their home under new government plans.
The chancellor Philip Hammond is set to announce in tomorrow's budget an extension of a scheme which currently gives free transport to certain schools for pupils eligible for free school meals or whose families receive maximum working tax credit free transport.
Hammond will announce that selective schools will now be covered by the rules – with pupils able to travel up to 15 miles to attend one. .
We are confirming new investment to give parents a greater choice of a good school place for their child
The policy is likely to prompt criticism from grammar school critics, not least because it could adversely affect pupil numbers, and therefore funding levels, at comprehensive or secondary modern schools within 15 miles of selective schools.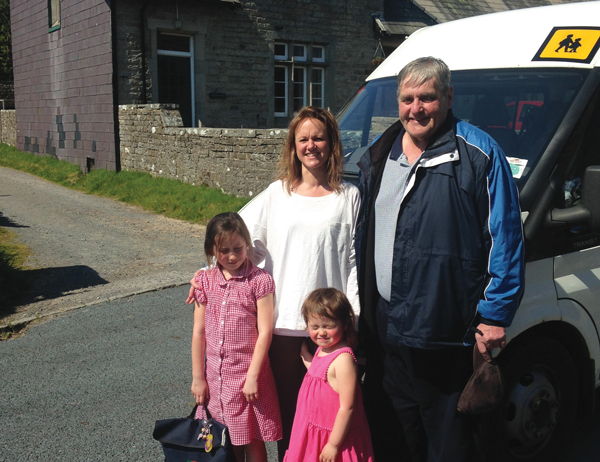 The plan is also expected to raise questions about why grammar schools are being prioritised when free transport schemes in some areas face significant cuts.
A Schools Week investigation in 2015 found that cuts to local government funding were forcing councils to cut free transport provision to the legal minimum.
It also follows reports of cuts to free transport for post-16 learners with special educational needs and disabilities.
But prime minister Theresa May said the scheme extension is part of the government's bid to give parents "a greater choice of a good school place for their child".
The government is yet to confirm how the extension will be funded, but any move to do so without additional moneys is likely to spark a backlash.
Mary Bousted, the general secretary of the Association of Teachers and Lecturers, accused the chancellor of "throwing more money at grammar schools", and said the government's spending pledges were "totally insufficient" to tackle the wider funding crisis in schools.
At the moment, pupils eligible for free school meals or whose parents or carers are claiming the maximum working tax credit payments can claim free transport to the nearest 'suitable' school to their home if it is a certain distance away. How far they are expected to travel without free transport depends on their age.
For example, eligible pupils aged between eight and 11 years old are entitled to free transport if their nearest suitable school is more than two miles away, while 11 to 16-year-olds can get transport if their nearest suitable school is between two and six miles away.
Secondary age pupils eligible for the scheme are also entitled to free transport to their nearest preferred religious school if it is between two and 15 miles from their home, and this is the rule that the government wants to extend to grammar schools.