Britain's tallest man,has visited a Wiltshire primary school to teach pupils how to embrace their differences as part of anti-bullying week.
Paul Sturgess, the 7'7'' former Harlem Globetrotters star, originally from Loughborough, talked to students at Ashton Keynes Primary School about how he carved an international basketball career by embracing his unique height.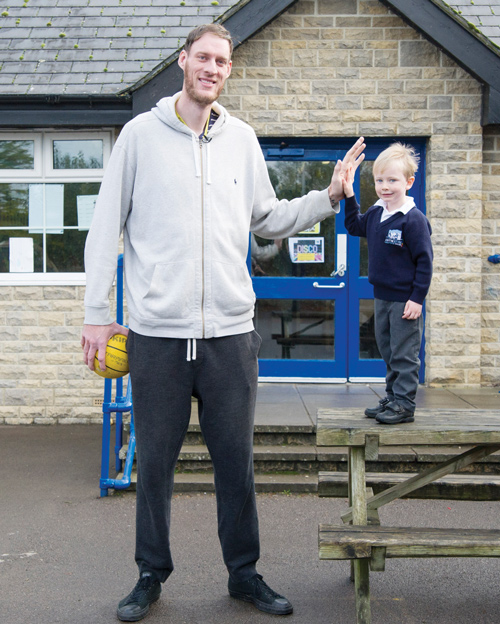 This year's anti-bullying week theme was 'All Different, All Equal', and the school's headteacher Samantha Saville thought Sturgess would be the perfect guest.
"Paul said it's about turning a difference into a positive for him," she explained. "I was really keen for the children to see that if people celebrated individuality or uniqueness, and if people could make the best of their talents and gifts that they're given, it would help remove bullying."
As part of his day-long visit, 29-year-old Sturgess, who is also the tallest basketball player in the world, hosted basketball workshops with each class, and even posed for a photo with the smallest pupil in the school, Harry.
"Our children will never forget that day – there were so many core key messages for them about celebrating differences, making the most of their lives and just sheer inspiration for sport and PE," Saville added.