A Bristol-based primary school has used World Book Day to raise awareness of LGBT issues by inviting drag queens to read to pupils.
Parson Street Primary School hosted a performance group called Drag Queen Story Time, who read from books including 10,000 Dresses by Marcus Ewart and Olive the dog who was really a frog, by Simon Toby Browne, which explore themes of gender identity and equality, and challenge the idea of gendered clothing.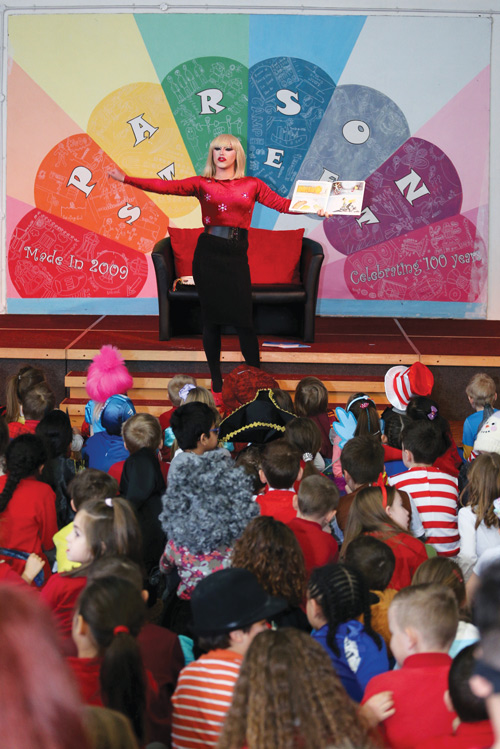 The school invited the group to take part in the event after a recommendation from the deputy mayor of Bristol, who had seen them perform at local libraries.
"We thought it could support our work around equality," explained Jamie Barry, the school's headteacher. "It wasn't our primary objective when we made the booking, but we thought it would be a useful conversation to have with our children about gender identity and so on."
The school was awarded the 'gold best practice' award from LGBT charity Educate and Celebrate in 2017, which recognises schools that promote equality and celebrate diversity in the classroom.
"There was some concern about the appropriateness of the drag queens because people thought they were adult entertainers," Barry admitted. "We had to remind them that they did work in adult entertainment, but in the same way that there are actors in Peaky Blinders who also read stories on CBeebies. They'll tailor their performance to the audience.
"I think we need more and more schools to do things like this so it doesn't become an out-of-the-ordinary, maverick show that it perhaps looks like it is."