A cross-party bid to force "hostile" schools to give colleges and apprenticeship providers access to their pupils to promote vocational courses has been approved in the House of Lords.
A move to amend the government's technical and further education bill by former education secretaries Lord Baker and Baroness Morris succeeded last night.
Baker, who served under Margaret Thatcher and was a key architect of the ailing University Technical Colleges programme, accused schools of "resisting" those who tried to promote more vocational courses to their pupils.
He also said "every word" of the proposed changes will be needed because it is going to be "met with great hostility in every school in the country".
Many schools resist anybody who comes in and tries to persuade a pupil to go on another course
The passing of the amendment means that if the bill is signed into law, those running both LA-maintained schools and academies will have to ensure that there is an opportunity for a "range of education and training providers" to access pupils aged between 13 and 18, in order to promote "technical education qualifications or apprenticeships".
Schools will also have to publish their policy statement for letting providers in.
The age range included means that UTCs – which have faced huge problems with recruitment at 14 – will also benefit, according to Baker, who admitted that a transition at 14 "presents marketing difficulties".
It follows a war of words between Baker and Michael Gove, another former education secretary who approved the opening of the first UTCs when he was part of the coalition government.
Baker intervened after Gove claimed the UTCs programme had failed, but he admitted in the House of Lords last night that they had faced problems.
"Certainly, UTCs have had difficulty recruiting at 14," Baker said.
"It gets better each year as the UTC movement expands and gets better and more widely known, but many schools resist anybody who comes in and tries to persuade a pupil to go on another course. It is a loss of money—about £5,000 a head—and they are very hostile."
Morris, who supported the amendment alongside Labour's academies guru Lord Adonis and Lib Dem education spokesperson Lord Storey, said the problems with schools were caused by "incentives the government have put into the system".
"What do we do? We moan at the teachers. We are complaining about the schools responding in an entirely predictable and understandable way to the incentives that we have put into the system—including me in my time."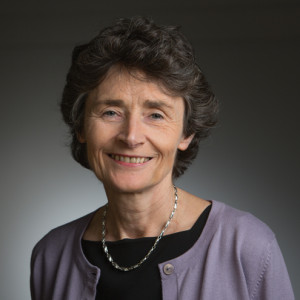 She said UTCs were "a force for good" but their "very existence" was threatened because of the "wrong incentives".
The legislation will also apply to special schools, pupil referral units and alternative provision academies, and will require schools to prepare a policy statement setting out the circumstances in which providers of technical education will be given access.
It comes during an ongoing debate about the effectiveness of careers advice, and after a senior minister voiced fears about whether schools are giving their pupils information about the full range of post-16 and post-18 options.
Robert Halfon, the skills minister, claimed during an event in Parliament last month that good quality advice on apprenticeships and skills in schools was "very rare", and said he was considering more incentives for schools to promote other routes and tougher Ofsted guidance to combat the problem.
In the House of Lords last night, shadow education minister Lord Watson warned that apprenticeships faced "something of an image problem" among 16 to 18-year-olds, while senior Labour peer Lord Hunt said headteachers were  "ingenious at finding a way round things if they do not want something to happen".
Once the bill passes in the Lords, it will go back to the Commons for amendments to be considered by MPs. If Lord Baker's amendment is not rejected during this process, it will form part of the technical and further education act, which is expected to become law later this year.
It has already won support from the academies minister Lord Nash, who said it would "strengthen the bill by promoting technical education and apprenticeship opportunities more effectively so that young people can make more informed and confident choices at important transition points".