The use of technology in the classroom has boosted pupils' performance at Bede Community primary school in Gateshead, say teachers and pupils at the school.
Bede was part of a three-year programme backed by Samsung that involved equipping 15 primary schools in disadvantaged areas with tablets, interactive whiteboards and laptops, alongside technical support and training for teachers.
Bede implemented the digital classrooms with year 5 and 6 pupils, and has reported a marked improvement in performance.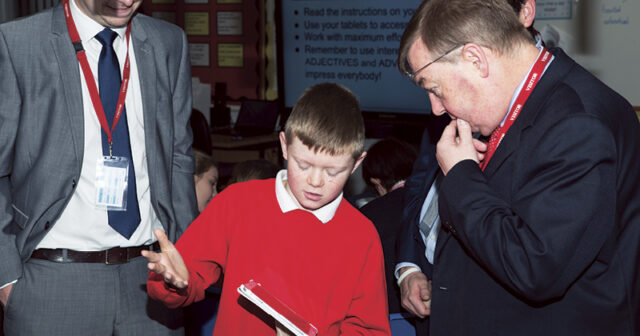 Andrew Riley, a key stage 2 teacher at the school, said: "At Bede we feel there is a very clear relationship between academic achievement and the digital classroom, with every pupil who has taken part in lessons in the classroom progressing by at least two levels.
Pupils are now more open and ready to learn in the classroom
"Pupils are now more open and ready to learn in the classroom, which has meant the pace of learning has increased."
Almost 90 per cent of the 3,000 primary pupils involved in the scheme reported feeling more equipped and confident for future study.
Samsung research also recorded improvements made between the start and end of the 2015-16 academic year, with 89 per cent of pupils saying that they felt using the equipment had helped them to learn new skills. Most said they now found it easier to carry out tasks on computers, and claimed they worked better with their classmates.
Almost 60 per cent of pupils said they were now writing code more fluently and frequently, compared with just 28 per cent at the start of the scheme.
Pupils who needed extra support and motivation in the classroom also said they felt more confident in the classroom, with dyslexic children helped through the use of reading apps, and those speaking English as a second language assisted with digital translation tools.
Picture: Carlton Primary School pupils who also took part in the programme show off their digital tablets