Geoff Barton, the popular headteacher and anti-establishment challenger in the race to be the new leader of the Association of School and College Leaders, has won a landslide election victory.
Barton, a fierce critic of government policy, received 2,716 votes from members of the traditionally moderate union, more than four times as many votes as his opponent Chris Kirk, who got 677.
His astonishing victory comes after an unprecedented election that was as much about the future direction of the union as it was about the two candidates vying for the top job, which Barton will now take up in April.
There's never been a more important time for leaders to speak with a distinctive, authoritative, united voice
Barton's decision to challenge Kirk following his selection as ASCL's preferred candidate to succeed Brian Lightman sparked the first ever election to the role since the organisation's inception. Every previous leader has been appointed unopposed.
Sian Carr, the union's president who backed Kirk's nomination last year, said the election had "inevitably divided opinion", but said ASCL was united by a "collective moral purpose" to do the very best for young people.
The membership's rejection of Kirk, an experienced educational professional with close links to government organisations like the Careers and Enterprise Company but no teaching experience, is likely to be seen in government as a sign that ASCL members want the union to become a bigger campaigning force.
Barton, currently the headteacher of King Edward VI School in Bury St Edmunds, Suffolk, said there had "never been a more important time" for school leaders to "speak with a distinctive, authoritative, united voice".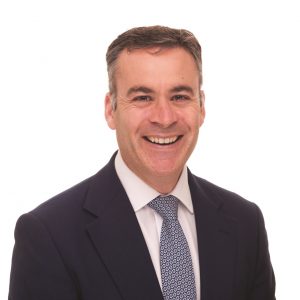 "I am looking forward to representing ASCL members when I take up post," he said. "Until then, my priority is to give my full commitment to King Edward VI School, the high school I have so been privileged to lead as headteacher since April 2002."
In a video address to the union's 18,000 members recorded in December, Barton spoke of the need to bring school business managers, heads and other leadership staff together around a "common purpose" in the interests of young people and future leaders.
He has also said one of his first tasks as general secretary will be to write to Justine Greening, the education secretary, to "set a high bar" in what ASCL expects from government, including guarantees that new policy is backed up with "clear evidence" and consultation with schools, and is based on a "deep sense of fairness".
Barton, an outspoken opponent of government policy who has said his decision to stand was sparked in part by rage at the government's grammar school plans, will begin his new job on April 18, taking over from Malcolm Trobe, the organisation's interim general secretary.
Kirk, who was initially selected as ASCL's preferred candidate following an "executive search" and has worked in senior posts at PricewaterhouseCoopers and GEMS Education Solutions, has congratulated his opponent.
"He said Barton and his team had conducted a "successful, respectful and professional campaign" which had "highlighted important issues".
"I would like to thank those who supported me, and all those members who took the time to vote in this election," he said. "I would also like to pay tribute to Malcolm Trobe and the executive team who have continued to lead ASCL and its staff through this period of change."
Barton, who taught in Leeds before moving to Suffolk, told Schools Week recently that his campaigning background could help to ensure the union was "robust enough in rejecting some ideas".
He had told the East Anglian Daily Times in September that the "time was right" for him to leave his headship of a decade and a half.
Note: This page was updated at noon on February 10 to include the results of the election.