Every regional schools commissioner (RSC) will now have two deputy directors – paid up to £95,000 – Schools Week can reveal, as full details of the government's academies management expansion emerge.
Last week Schools Week reported that eight new senior civil servants will help run regional schools commissioner officers.
They have been appointed from within the education sector. The names revealed so far include two headteachers, an education consultancy chief and a council's education director.
But it has emerged today there will actually be another eleven deputy directors to support RSCs appointed from within the Department for Education. Five of these are deputy directors already working in the government's academies group, who will be assigned to specific RSC offices.
The other six will be civil servants reshuffled from elsewhere in the department – taking the total to 19.
It is likely each region will end up with two deputy directors – one externally recruited and one internally.
There will also be a deputy director assigned to support national schools commissioner Sir David Carter.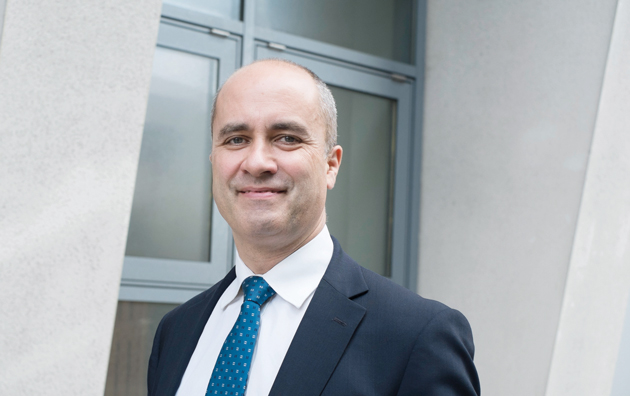 Dominic Herrington, RSC for the South East and South London (pictured right), will be assisted by Maria Dawes, head of school effectiveness at education school improvement consultancy Babcock, and Jonathan Duff, currently a deputy director in the DfE academies group.
Herrington informed school leaders of the new appointments in his monthly newsletter last month.
He said they were both "excellent appointments", adding: "The role of RSCs is growing. I am very determined we will never be any kind of distant bureaucracy but we do need extra resource to be able to carry out our duties and help with multi-academy trust development."
The other three known external deputy directors are:
– Anne Casey, principal at UTC@MediaCityUK, who will support Vicky Beer, RSC for Lancashire and West Yorkshire.
– Dame Kate Dethridge, headteacher at Churchend Primary Academy in Reading, will support North West London and South Central London RSC Martin Post.
– Jonathan Lewis, assistant director of learning, skills and education at Northamptonshire County Council, will support Tim Coulson, the East of England and North East London RSC.
An applicant pack for the roles also stated the deputy directors will be appointed on three-year fixed-term contracts, with a possible extension of up to a year.
In a statement, the DfE said: "As more schools choose to convert to academy status and struggling schools become academies with the support of a strong sponsor, it is important RSCs have the right resources to build system capacity and hold schools to account for their performance.
"We are externally recruiting up eight senior leaders at deputy director level to support that work. Alongside this they will be supported by existing civil servants who will transfer from the department and across Whitehall."