In his manifesto, Labour leadership contender and shadow health secretary Andy Burnham has pledged "a future with hope for all young people", but what are his actual policies for schools? Freddie Whittaker investigates…
What does the manifesto say?
Not a huge amount. Most of the section on education is about apprenticeships, technical education and universities, which are obviously very important but aren't schools-related.
The paragraph about schools focuses on structure…
"I believe in comprehensive education. I will bring forward a new vision to reinvigorate it for the 21st century, based on true parity between academic and technical education. I will restore a local role in overseeing schools, rejecting the growing market of free schools and academies."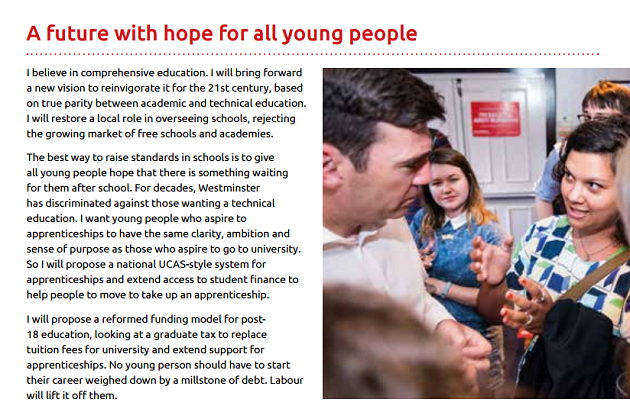 What does it actually mean?
On its own, not a lot, but it has been reported by Sky News and the Financial Times that Burnham specifically wants existing free schools and academies brought back under council control.
When we contacted his office, a spokesperson appeared to confirm this…
"[The] manifesto is clear that all schools would come back under local oversight that means admissions and more broadly supervision. New schools would begin fully accountable locally."
What has Burnham said about it?
You can find out for yourself in this handy video. Isn't the internet marvelous!