Schools in large multi-academy trusts have "refused to engage" in efforts to make them more responsible for excluded pupils in some parts of England, according to a government-commissioned report on alternative provision.
New research for the Department for Education highlighted the need for "formal mechanisms" to deal with mainstream schools declining to work more closely with councils and alternative provision.
Promised AP reforms
It is the latest in a string of reviews to make the case for schools being more accountable for excluded pupils, calling it an "essential precondition for having a well-managed AP system".
The government itself has promised such reforms since 2010, and set out a "vision" for AP in 2018. Ministers also accepted a recommendation in the landmark Timpson review of exclusions to make schools accountable for the results of pupils they exclude. But changes so far have been limited.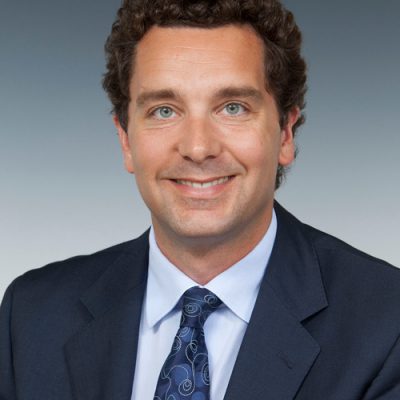 Councils are responsible for permanently excluded pupils, with schools only expected to arrange AP for longer fixed-period exclusions.
The latest research, led by Isos Partnership, looked at the experiences of 12 areas which have sought to encourage shared responsibility for excluded pupils, either through more collective decision-making or devolving AP funding to mainstream schools.
A previous report by the same group found this reduced rates of exclusion and pupils placed in AP, as well as budget overspends.
School 'resistance' to joined-up working
But the latest study found some areas had "experienced resistance" from schools and AP providers to more joined-up working — particularly when large MATs and new academy sponsors were involved.
Council, school and AP leaders trying to boost collaboration found their efforts "undermined" by some schools which "simply refused to enter into and abide by a responsibility-based approach".
"In many instances in our research, schools that refused to engage in locally agreed AP arrangements were part of larger MATs operating across multiple local areas."
Local leaders  also complained there was "little consideration" of the impact of rebrokering, which "could often result in a spike in exclusions and therefore the demands on AP".
The report found evidence that those schools refusing to share resources and responsibility used a "disproportionate amount" of local AP resources in some areas.
It left schools which did collaborate and agree to "fair and equitable" access to AP complaining of fewer resources and the lack of a "level playing field".
Lack of mechanisms to hold schools to account
But schools resisting collaboration appear to face few consequences, with the report arguing new mechanisms are needed to hold them accountable.
Some councils had sought to challenge higher rates of exclusion and use of AP by academies, but there is a "confusion" over whether to complain to Ofsted or regional schools commissioners.
Leaders were also concerned Ofsted complaints risked damaging relationships when arrangements rested on a "spirit of collaboration".
The findings illustrate some of the potential hurdles for the government if it presses ahead with long-delayed pledges to make schools take more responsibility for excluded pupils.
The report concluded that as long as some schools can refuse to engage, there is the risk of "corroding the trust and sense of fairness needed to underpin those arrangements".
'Too easy to sit in your silos'
Another DfE report released on Friday reviewed lessons from nine projects launched via its alternative provision innovation fund in 2018.
It found greater collaboration between schools, MATs, LAs and AP providers helped ensure AP settings had access to pupils' prior educational histories and backgrounds. A lack of such information in some cases "made it harder…to understand how to begin supporting a young person".
It also found "partnership working" across different education settings was important in helping pupils move back from AP into mainstream schools, including the "buy-in" of school leaders.
One unnamed mainstream school leader admitted: "It is just too easy to sit and work in your silos."
Extra cash for AP Transition Fund
It comes on the same day the government announced an extra £8 million for its AP Transition Fund for the next school year.
It hopes the funding for AP sites will help up to 11,400 Year 11 pupils to move into further education or employment, through extra mentoring, pastoral support and careers advice.
Children and families minister Vicky  Ford said being excluded "should never be at the cost of a young person's education or place a barrier in the way of their future".
A DfE press release highlighted concerns that pupils may "slip into unemployment or out of further education" as a result of young people missing time in the classroom during the pandemic.