The vast majority of English schools still face real-terms cuts to their budgets under revised government funding plans, teaching unions have warned.
Justine Greening last week unveiled plans to guarantee primary and secondary schools a minimum amount of per-pupil funding. However, even taking these changes into account, 88 per cent of schools will effectively lose money between 2015-16 and 2019-20.
The calculations have appeared on the union-run School Cuts website, which uses government data to work out how spending policies and funding pressures will affect budgets at a school and regional level.
It predicts that the average primary school will lose £52,546, while secondary schools stand to lose £178,321 on average – because Greening's changes to the national funding formula do not reverse the cuts of £2.8 billion schools have experienced since 2015.
The bottom line is that the government has still not found enough funding for schools
The site was used extensively by school funding campaigners and opposition politicians during this spring's general election campaign. It allows individual schools to find out how much they stand to lose.
It's a joint venture by the National Education Union, the National Association of Head Teachers, the Association of School and College Leaders, and support staff unions the GMB, UNISON and Unite.
"The bottom line is that the government has still not found enough funding for schools," said Dr Mary Bousted, the joint general secretary of the NEU.
"The cuts schools are already having to make are only going to get worse, with most schools faced with cutting subjects, increasing class sizes, cutting staffing, reducing the support for vulnerable children and providing a less rounded education for pupils."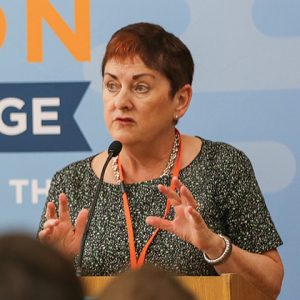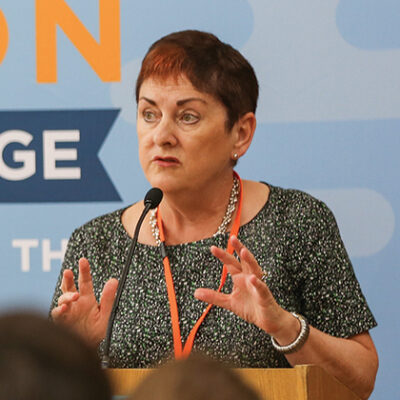 Geoff Barton, the general secretary of ASCL, said that although the education secretary "deserves credit", schools "cannot rely on her department finding more money down the back of a sofa".
"The prime minister and chancellor must step up to the plate," he said. "They need to recognise that the overall level of education funding is totally inadequate and that this is resulting in devastating cuts.
"They have to invest more in schools, sixth forms and colleges. The education of our children is too important to sacrifice on the altar of austerity."
Paul Whiteman, leader of the NAHT, said most schools still face "unsustainable real-terms cuts to budgets".
"Many are at breaking point, with school leaders being forced to make difficult decisions about staffing, the curriculum and crucial services such as counselling. Children are losing out," he said. "The website uses government data, so this cannot be explained away as scaremongering."
The unions are demanding more revenue funding for schools in this autumn's budget.
The DfE has been approached for comment.