"I went through a calendar with someone in the first week and said: 'I can see there is a training day at a strange point in the year, what's that for?'," Jo Saxton, chief executive of Turner Schools, recalls.
Her trust had just taken over two schools from the Lilac Sky academy trust, which shut in 2017 amid a probe into allegations of financial malpractice.
When you take over schools you think you know what you're taking over, but we didn't until we walked into those schools
"Everyone looked shiftily at each other and eventually somebody said, 'That's what we call "hangover day'," Saxton added.
"So, while parents were being told that this was a training day for staff, actually it was a day after the trust's celebration evening, a big champagne-filled dinner, and staff had 'hangover day' the next day."
It was one of a host of problems at the schools – Martello Primary and Morehall Primary, both in Folkestone, Kent.
Her "biggest shock", though, was arriving at one to find that it "hadn't had functioning heating for several years – and that had become normal. Staff and children would wear coats in certain rooms at certain times of year because that is just what they did."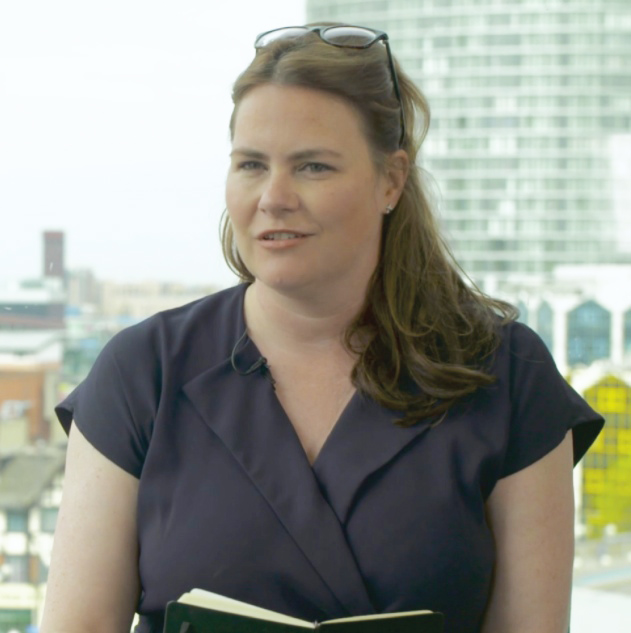 The government's investigation into Lilac Sky has yet to be published. But annual accounts have shed some light on the shocking goings-on – from leaders spending public money on "luxury" alcohol to handing staff severance pay-offs before re-hiring them the next day.
Meanwhile, Core Education Trust took on four of five Birmingham schools belonging to the Perry Beeches academy trust in March 2018.
That was nearly two years after revelations the trust had funnelled £1.3 million to a private firm, which then paid a "second salary" of £160,000 over two years to "superhead" Liam Nolan (on top of his £120,000 salary). Perry Beeches is now being wound up.
Joanne Tyler, deputy chief executive at Core, said: "When you take over schools you think you know what you're taking over, but we didn't until we walked into those schools."
The takeover had dragged on for over 18 months, after what Tyler said was resistance from the acting leadership of the trust, making it hard for Core to do its due diligence.
"You've got children who have not had the education they should have been having." Meanwhile the schools were "haemorrhaging" staff because of the "uncertainty".
"There were no processes, there were no systems for what exams they did or what the curriculum model looked like," she added. "At absolutely every level, it was dysfunctional."
You're starting with one hand tied behind your back'
The trust, which had previously taken on two of the "Trojan Horse" schools, also had to deal with the financial fall-out. Core took on a £1.5 million deficit, racked up by the previous leaders, which it is paying the government back at £300,000-a-year.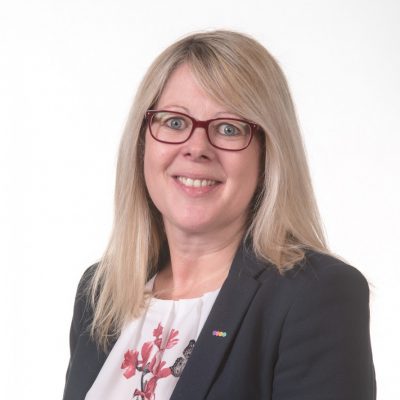 "You're starting something with one hand tied behind your back almost," Tyler added.
Existing deficits can be written off under academy takeovers. But the government has come under fire for inconsistencies in how it dishes out the cash.
Jo Saxton said the government had been "incredible in terms of writing off significant historic debt, which would have made it very difficult to operate otherwise", but with the expectation "it's going to return improved outcomes for children and quickly".
Meanwhile, the Thinking Schools Academy Trust took on liabilities of £2.6 million when it took over Goodwin Academy in September 2018.
The Kent school had been run by the SchoolsCompany Trust, which was stripped of its four schools and is being wound up. Police are also investigating its finances.
The government wiped off £1.6 million of the deficit, agreeing it won't seek to reclaim more than £1 million back from TSAT.
But the trust is still looking into selling off surplus land on the site to balance the books.
'We had bare electrics, fire doors with holes in them'
Balby Carr Community Academy, in Doncaster, was one of two schools taken on by the Astrea Academy Trust from the Wakefield City Academies Trust. The latter was stripped of its 21 schools amid concerns about the quality of education, its ability to drive improvement and financial malpractice.
Benedick Ashmore-Short, interim chief executive at Astrea, has worked in turnaround schools for 20 years.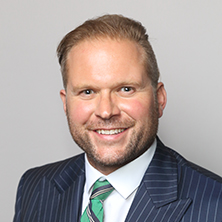 But he was "incredibly shocked" when he first walked into Balby Carr, which was in "special measures" and had a £900,000-a-year deficit. "The buildings were falling to bits. There were holes in the roof where water was coming through. We had bare electric wires, fire extinguishers that weren't on walls and fire doors with holes in them."
There were also "significant behaviour issues", including "gang violence in the playgrounds" and children out of lessons, while many teachers were unqualified.
"A school like that, when you walk in there, there is a 'gulp'."
He said Astrea focused on a "clear school-improvement plan", implemented "rapidly and decisively", with particular focus on improving teaching and "sustainable school improvement".
All pupils were cognitively tested to pinpoint where their attainment should be.
He claimed the trust was seen as "saviours" by staff, paying tribute to the "absolute superstars in those schools that stayed through the tough days and lack of support".
But that's not the case for others.
'The damage had been done – changing the mindset was a big thing'
Step Academy Trust took on four Lilac Sky trust schools in East Sussex, despite the majority of its ten other schools being located in south London.
Deputy chief executive Paul Glover and executive headteacher Tim Mills both temporarily relocated to the area to help lead the improvement work.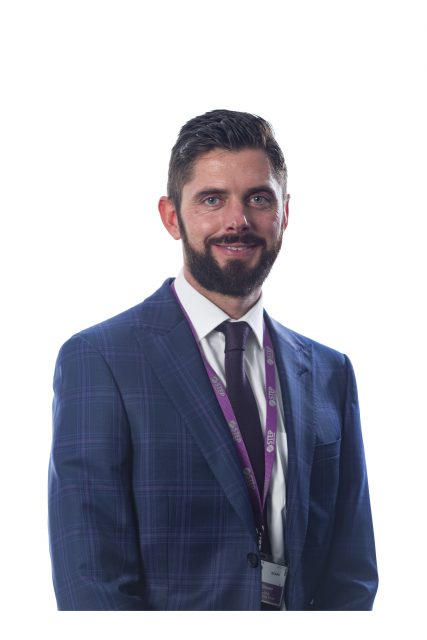 Glover said there was a "huge legacy of failure" from both the local authority and Lilac Sky. But one of the biggest problems was changing the "perception of the academies programme".
"Because the damage had been done by Lilac Sky, the difficulty is when you have another multi-academy trust coming in there's a worry they are going to be the same. So, changing the mindset was a big thing."
Saxton admitted Turner Schools was also treated "with suspicion" by parents. "It's difficult because you're arriving and setting a new standard," she said. "You're not arriving and saying 'let's be great friends'. You're saying 'we are here for your children, and that means you need to bring them into school no matter how difficult it might be'.
"Obviously we were aware that these were schools in need and it's a great privilege to be asked to take on these situations, but it's an enormous responsibility. The more the community has been let down, the bigger the responsibility."
After ensuring buildings were safe, Saxton prioritised improving the teaching and learning at Martello and Morehall, including hauling staff in on Saturdays to cram extra training and to make up for lost time. (Staff were given days off in lieu later in the year.)
'The adults messed up, not the children'
Over at Core, Tyler said changing the culture of the Perry Beeches schools was more difficult than expected as some staff "felt there was nothing wrong with what they were doing" and "failed to see they had been unwitting accomplices to a financial scandal".
"It's a challenge we have because we dare to go where other sponsors don't. We feel the system can be punishing for those trusts that step forward to do the right thing."
She makes the point that one of the schools was inspected just 26 weeks after it joined Core and was rated 'requires improvement'.
"We still have a long way to go. Our results are not where they should be, but you can't put it right in 18 months… For our trustees, the moral purpose was to take over those schools and get those children educated. The adults messed up, not the children."
At Astrea, Ashmore-Short is hoping Balby – now renamed Astrea Academy Woodfields – will be rated 'good' at its next inspection. It was last rated 'good' 46 years ago, he adds.
"[The school] will finally start serving that community in a way a school should do, in terms of being a catalyst to build social capital and drive that community forward."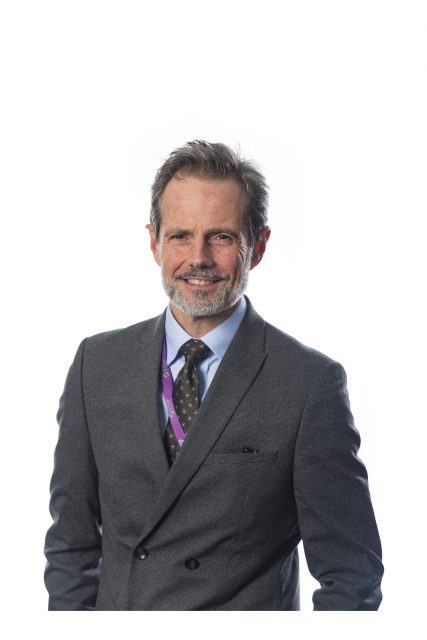 Meanwhile, Mills said the schools that STEP took over had been known as "failing and failed" but, when two were rated 'good' by Ofsted in October, the "buzz around East Sussex was phenomenal".
Teachers in the area now visit White House Academy and Phoenix Academy to see how they have improved reading at the primary schools, he adds.
Martello School was rated 'requires improvement' in May 2018, 16 months after joining Turner Schools. But, in October, Morehall received the first 'good' rating in the school's history.
"We've still got work to do, but the thing to recognise is that Lilac Sky was in these schools in the first place because they were schools with difficulties, and you don't fix these legacy issues with a magic bullet," Saxton added.
"You deal with fundamentals – the building, the premises, are there enough books and appropriately trained staff with a good curriculum? You put the fundamentals in place but you have to keep using them and it takes time to show results."