Academy trusts can expect tougher checks on their finances as auditors sharpen up following high-profile auditing scandals – and cash-strapped chains can no longer rely on government bail-outs.
Government guidance published last week said trustees and finance staff would face "more detailed questioning" from auditors assessing whether their trusts have enough cash to continue.
The ESFA is essentially saying: we're not going to guarantee bailing you out anymore
The independent regulator for auditors, the Financial Reporting Council, has revised its "going concern" accountancy standard following a string of high-profile cases in which auditors were alleged to have failed to warn that companies were on the brink of collapse.
They include the construction company Carillion, outsourcing group Interserve and Patisserie Valerie, the cake and cafe chain.
Phil Reynolds, a senior manager at Kreston Reeves chartered accountants, said schools would be "really challenged" on their financial assumptions and cashflow forecasts to make sure they "stack up" and were based on "good quality information".
The guidance says this meant "controls and information used to make a going concern assessment at the academy trust will need to be improved, that academy trusts will need to provide greater granularity in their going concern assessments, and that academy trusts document their assessment of going concern more thoroughly than they do at the moment".
The term "going concern" is a view as to whether an entity will have enough funds to pay its obligations – such as payroll and trade creditors – over at least the next 12 months.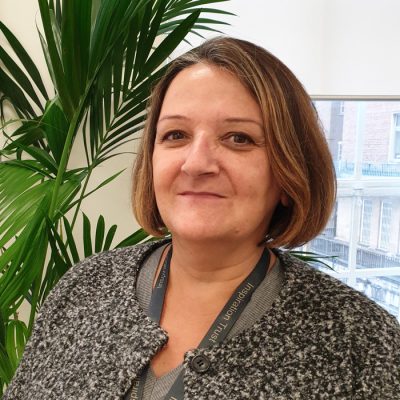 About 200 academy trusts had "emphasis of matter" opinions from auditors, highlighting financial concerns, in their 2018-19 annual accounts.
However, statistics published by the Education Skills and Funding Agency (ESFA) show roughly 120 of these related to a trust closing.
Separate figures show 168 trusts were in cumulative deficit in August 2019 (6.1 per cent), compared with 195 (6.4 per cent) in August 2018.
The guidance says a judgment of being unable to operate as a going concern was a "very serious matter" and could lead to ESFA intervention. Government support was "not guaranteed".
Trusts "assessed not to have a sustainable financial future" were likely to get a warning notice that their schools would be closed or rebrokered to a "financially viable academy trust – a complex and sustained process".
Micon Metcalfe, the chief finance officer at the Diocese of Westminster Academy Trust, said: "The ESFA is essentially saying two things: we're not going to guarantee bailing you out anymore. And if you don't run your academy trust sustainably, then it's possible we'll take action. It's also a warning to auditors that they have to do a thorough job."
At least six trusts given financial warning notices since June have been told their case may be referred to the Charity Commission or Insolvency Service for "further investigation" should non-compliance with funding rules continue.
The Department for Education signed an agreement last year to regularly share information about academy trusts with the Insolvency Service, making it easier to ban trustees who flout the rules.
But a spokesperson for the service said there has been no disclosures to date. The Charity Commission did not respond.
The ESFA has also started applying "qualifying floating charges" on trusts in trouble – a charge that "hovers" over the trust's assets, meaning the agency is first in line to claw its cash back in the case of insolvency.
Schools Week reported last year that the government put a charge on £110,000 deficit funding it had lent the Hinckley Academy and John Cleveland Sixth Form Centre in Leicester.
Early intervention was the "best step" to avoid finance problems, the guidance says. Sometimes difficult decisions must be made that had longer-term implications, for example, restructures and the postponement of capital plans.
Financial forecasts, preferably covering the next five years, should also be scrutinised. Trustees needed to "understand the numbers" and should not be "taken unawares by being involved in difficult conversations with auditors regarding going concern during the audit process", the guidance adds.
"Trustees should not remain passive and should satisfy themselves that the information to support the assessment is sound and challenge it where necessary."
Reynolds said it would be useful if trustees presented a paper to auditors setting out "why they believe the trust will remain as a going concern for the period of at least 12 months from the date of the financial statements being signed".
The Department for Education was approached for comment.