Unions have called for greater scrutiny over top-slicing after an academy trust charged £376,000 to a school that was £1 million in the red – before it was later transferred to another chain.
According to accounts for University of Wolverhampton Multi-Academy Trust, published by Companies House last week, the trust levied a central charge on its 13 schools of £1.65 million last year, up from £1.29 million the year before.
At the year end, its central services pot held a balance of £1.3 million, up from £331,000 in 2017.
The costs cover central services, including human resources, financial resources, legal services and educational support services.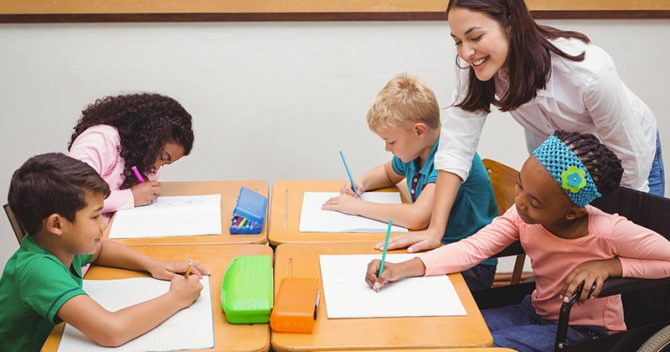 However, five of the trust's schools posted a deficit in that same year.
Secondary school Ace Academy paid the highest charge of any school, £376,000, despite having the largest deficit, at over £1 million.
Accounts show that UWMAT also enforced its own financial notice to improve on the school, in 2017, to restrict its spending and prevent leaders making any independent financial decisions.
But the school, which had been in special measures since November 2014, was rebrokered over the summer to Quaerere Academies Trust. It has since been renamed as Q3 Academy Tipton.
The trust insisted the entire deficit of the school remained with the trust after the transfer.
Mary Bousted, joint general-secretary of the NEU, said there are "serious questions to be answered about what appear to be extremely high charges for central services being levied on schools that were about to be transferred to different trusts".
"The government should investigate how these decisions were justified at the time, why the amounts charged to these academies changed so drastically from one year to the next and what has happened to the money taken out of these schools' budgets."
In 2017, a government survey revealed over half of trusts top-slice between 4 and 5 per cent of funding from their academies to fund central operations.
The trust does not state what percent it charges. It's based on a 'fee per contract'.
A spokesperson for UWMAT said the trust had a "transparent methodology" to break down the charges, which includes a "contingency that is wholly utilised to assist those schools that require additional in-year support".
There are serious questions to be answered about what appear to be extremely high charges
"Central service charges are proportionate and set by the trustees with representation from across our school community. We work on the basis of keeping as much money as possible as close to the pupils as possible," he said, adding that the trust has introduced new financial systems and extra support for its schools.
He added the school's ability to "safeguard against future funding uncertainties", support school improvement and undertake capital projects is "only possible through the use of our accrued capital reserves."
But Julia Harnden, funding specialist at the Association of School and College Leaders, emphasised the importance of "striking a balance" between the benefit a school gets from centralised services and ensuring that "however they are being managed out of a deficit is measured and not having a negative impact on young people's education".
"There are some excellent examples of how this works really well," she said. "If greater transparency means a sharing of best practice, that would only be a good thing."
UWMAT changed its name from Education Central MAT in September.
The trust was told to "urgently" improve its schools by Ofsted in 2017 after half were 'inadequate' or 'requires improvement'.