Academy trust broke rules over CEO's £8,000 four-star hotel stays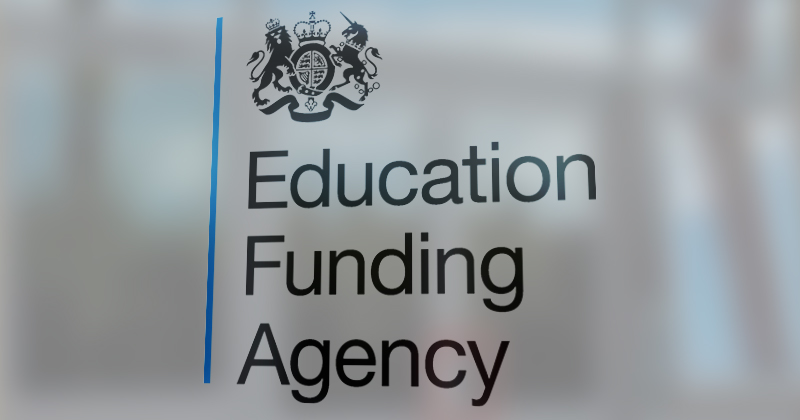 An academy trust in financial trouble breached government rules after paying nearly £8,000 so its chief executive could stay in a four-star hotel for 78 nights.
An Education Funding Agency investigation, published yesterday, found a number of "significant failings and weaknesses" at the Rodillian Multi Academy Trust.
The government launched an investigation into the trust, which runs four schools in Yorkshire, after a whistleblower tip-off in February.
The EFA found Rodillian had reimbursed chief executive Andy Goulty £7,827 in expenses for 78 nights at a hotel close to the trust.
It was alleged Goulty lived within travelling distance of the schools, and the EFA found there was no approved travel and subsistence policy across the trust.
The EFA was told by the trust's previous chair the arrangement had been discussed informally, and was allowed because Goulty worked late.
But the EFA stated there were no records or minutes provided to show it had been approved by the board.
'Hotel stays funded from school improvement work'
The EFA also found the trust paid for a flat for Goulty costing £10,500 per year. Again, no supporting documentation had been provided to show it had been evaluated, the EFA stated.
The EFA said these costs are non-contractual and could potentially be classes as an ex-gratia payment, where approval should have been sought from the EFA.
The trust, in a statement, stated a total of £18,000 had been spent in total on accommodation costs, which was paid for by the more than £500,000 generated from school improvement and leadership work.
It added no public money allocated to pupils was used to fund the accommodation costs.
"We view this outlay as value for money for the trust and the children with our academies."
Schools Week revealed in February how Rodillian was one of several 'unviable trusts' – those flagged by auditors as having uncertainty about its future viability.
The EFA report flagged the trust's finances had "deteriorated significantly" last year, with cash revenue, cash balances and net current assets all falling.
Auditors, in the trust's accounts published in January, had already alerted the EFA to funding improprieties at the trust – including three instances of the procurement process not being followed, and documentation for school funding not available.
The auditors also flagged up that the trust had made a loan of £100,000 to the lossmaking trading subsidary called Southway, which provides alternative provision opportunities for pupils at risk of exclusion.
The trust, in accounts, said it hoped to become financially sustainable by growing to run ten academies and a sixth form within three years.
The EFA report found that trust had forecast a £284,000 surplus at the end of the 2016-17, but the EFA found a new school with a significant in-year deficit had joined, with the forecast not being revised to reflect this – breaching academy funding rules.
Schools Week revealed in February that Goulty was one of several academy trust heads whose pay had broken the £200,000 bracket – despite running just a handful of schools.
His pay rose from £190,000 to £210,000 for this year – despite running three schools at the time.
Train tickets to the races
The trust also didn't have standardised procedures to procure services. Seven of 15 expenditure items tested did not have sufficient authorisation before the payment was made, the EFA found.
That included £362.60 on train tickets for two trust senior managers to visit Cheltenham races, hosted by one of the trust's suppliers. The EFA found the money had not yet been reimbursed.
The trust confirmed the money had now been paid back.
Investigators also could not find any evidence that a procurement exercise had been carried out for a five-year contract, worth £1.45 million, to provide alternative and vocational opportunities for students who may otherwise be excluded.
The EFA said interviews with trustees showed the finance committee, responsible for financial oversight of the trust, also met only once last year. This was because trustees "lacked faith in the financial report being presented to them", the EFA said.
The trust has also not had an audit committee since it was set up.
The EFA report stated the issues need to be addressed urgently to ensure safeguarding of public funds.
That includes trustees undertaking a wider review of governance arrangements across academies, which they must confirm in an action plan showing how improvements will be managed.
Goulty, in a statement, said: "Findings from the review were mainly of a historic nature and, in collaboration with the EFA, an action plan has been implemented and, for the most part, completed to support future developments of our growing organisation."